05 Jun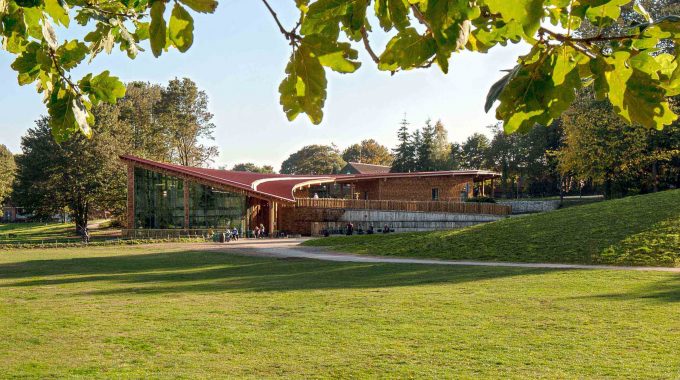 RIBA SHORTLISTING FOR JDDK AT SHERWOOD FOREST VISITOR CENTRE
The Sherwood Forest Visitor Centre, designed by Newcastle-based JDDK Architects, has been shortlisted for a East Midlands RIBA Award.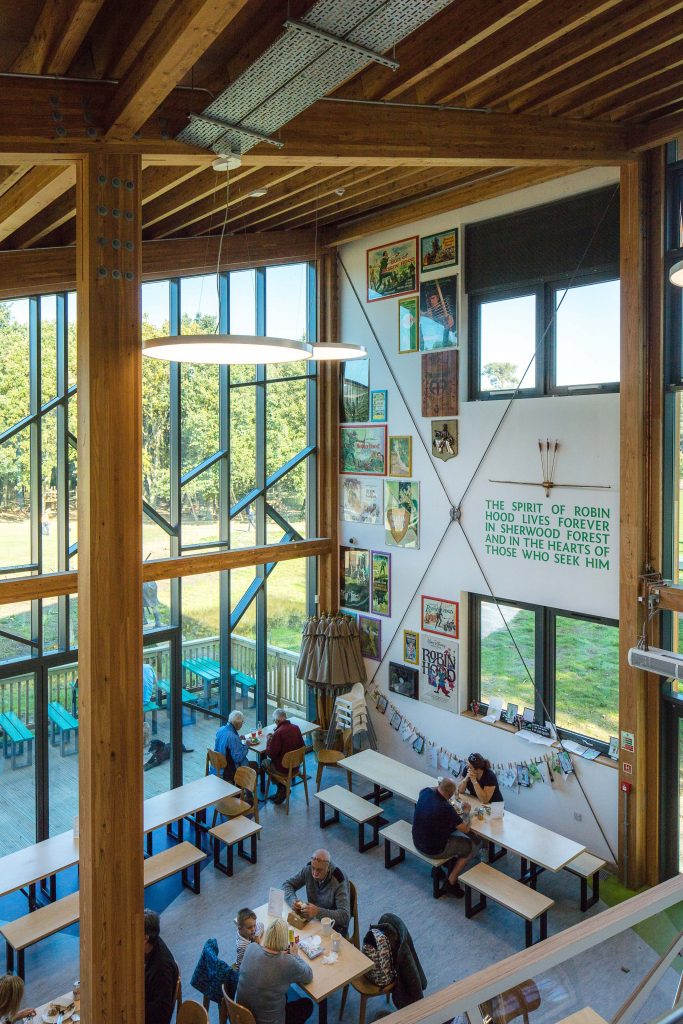 The £5.3m development has already won both the Community Benefit and Tourism & Leisure categories of the East Midlands RICS (Royal Institute of Chartered Surveyors) Awards and the Best Small Commercial Project at the East Midlands LABC (Local Authority Building Control) Awards.
Designed for a RSPB-led consortium, which includes the RSPB, the Sherwood Forest Trust, The Woodland Trust and Thoresby Estate working with Nottinghamshire County Council, the Centre was built by Woodhead Construction in a 12 month programme after JDDK Architects had also secured Planning Permission from Newark and Sherwood District Council and undertook the extensive public consultations to fine tune the design prior to construction.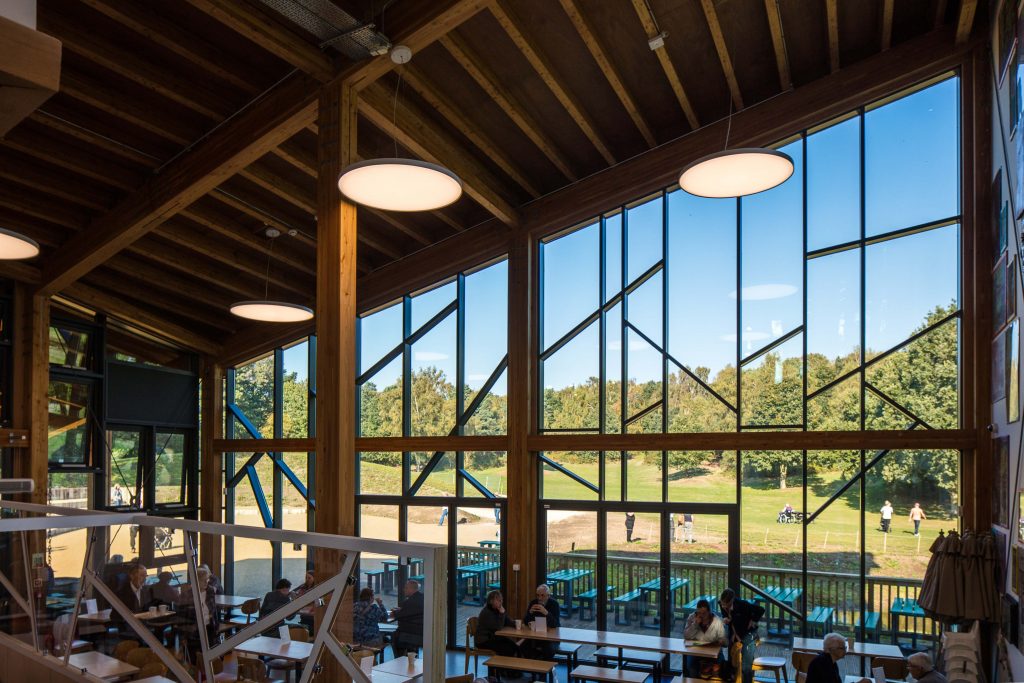 JDDK Principal Architect, Alison Thornton-Sykes, commented, "We're delighted that the Centre has been shortlisted for this prestigious award. It was a wonderful project to work on for a client who shared our vision for an iconic building which would be a contemporary gateway into the ancient forest."
The 558sq metre split level structure is designed to lead visitors into Sherwood Forest and features a curved, twisted form, created by staggered roof beams, which reflect the forest environment and the "Trees that sheltered him" concept of Robin Hood. There are several different elements to this from creating an initial welcoming area for visitors with toilets, retail and recreation facilities to creating wilderness zones to give visitors a real sense of the ancient forest environment.
The linear format pulls visitors through and down the 5m level change into the double height café space and out to the exterior amphitheatre sheltered by the overhanging canopy, an integral part of the roof. The building has been designed to achieve a BREEAM Very Good rating with an Air Source Heat Pump heating the building combined with the natural solar gain from the full height glazing to the Forest facing gable end.
Externally, the site is divided into two separate areas, one for the actual visitor centre and service area and the other for the main visitor car and coach park, a result of the RSPB's intention that physical access to the site and all its opportunities should be available to as many people as possible. The building is now knitted into the existing community at Forest Corner so that a village square is formed between the new building and the existing cricket club, YHA hostel and the Arts & Crafts Centre.
Ross Frazer, RSPB project manager for the new visitor centre, added, ""We're delighted that our fantastic centre has been short-listed for yet another prestigious award.  It was wonderful to work with JDDK who understood and translated our vision for the site so well."