JDDK SUSTAINABILITY STRATEGY
Case Study: Low Carbon Home, Northumberland
We worked with our self-build clients to develop a 'fabric first' approach to energy efficiency. The timber frame home's insulation, triple glazing and airtight measures all minimise the space heating demand, and a mechanical ventilation and heat recovery (MVHR) system provides fresh air throughout. Heat is provided by a ground source heat pump and photovoltaic panels generate almost all of the home's energy needs.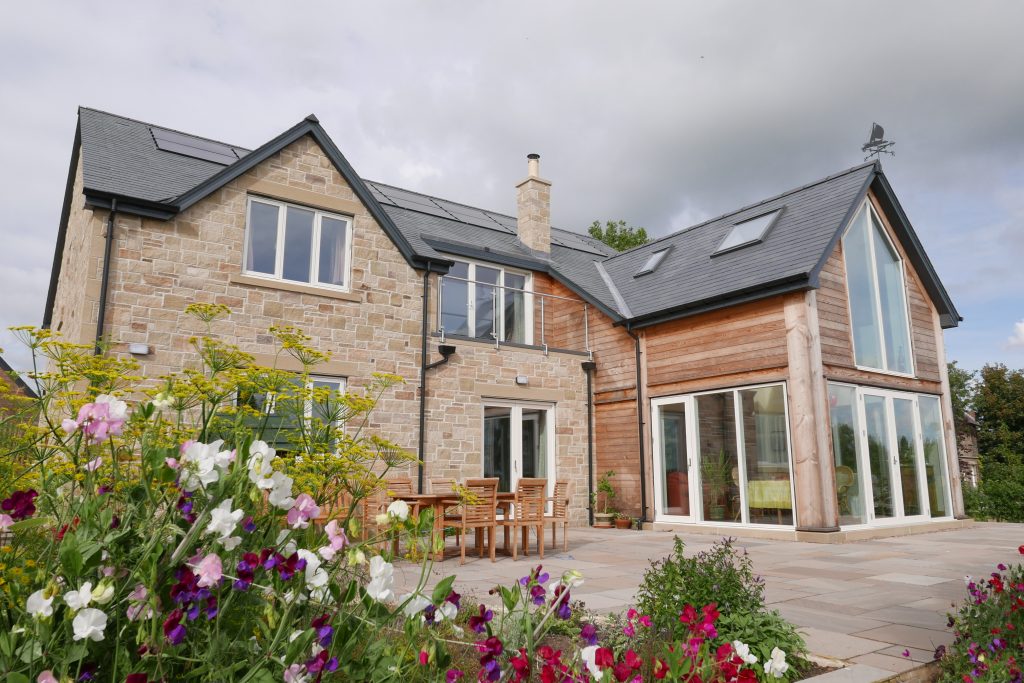 Case Study: Super Insulated Office, Stannington
The brief from our client included ambitious energy use and CO2 emission targets which we achieved through orientation and high levels of insulation in the walls, floor and roof. Large triple-glazed windows provide daylight throughout the offices, whilst a colonnade with climbing plants prevents overheating. The 1,100m2 office can be heated with a single domestic-sized gas boiler.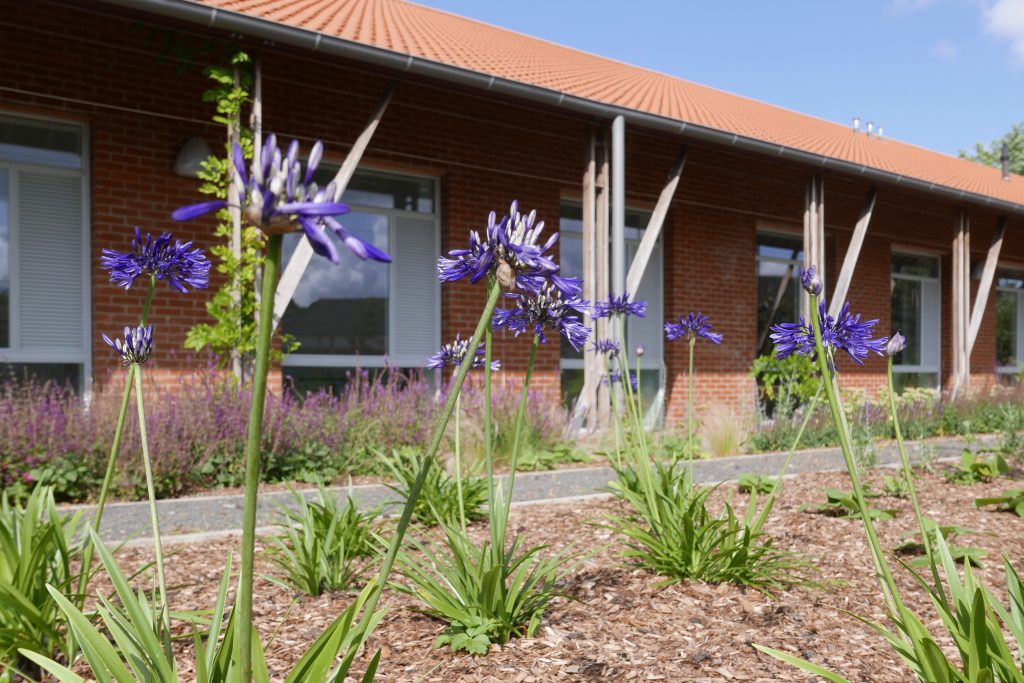 Case Study: Sensitive Retrofit, Northumberland
The conversion of this stable block to a Grade I listed hall, designed by John Dobson, required the sensitive application of insulation to the solid stone walls to ensure the fabric can continue to breathe. We specified carbon negative natural wood fibre and lime insulations to ensure embedded timbers aren't vulnerable to excessive moisture. The refurbished building, now providing holiday accommodation, is heated with an air source heat pump, and new timber windows maximise natural light to the interiors.