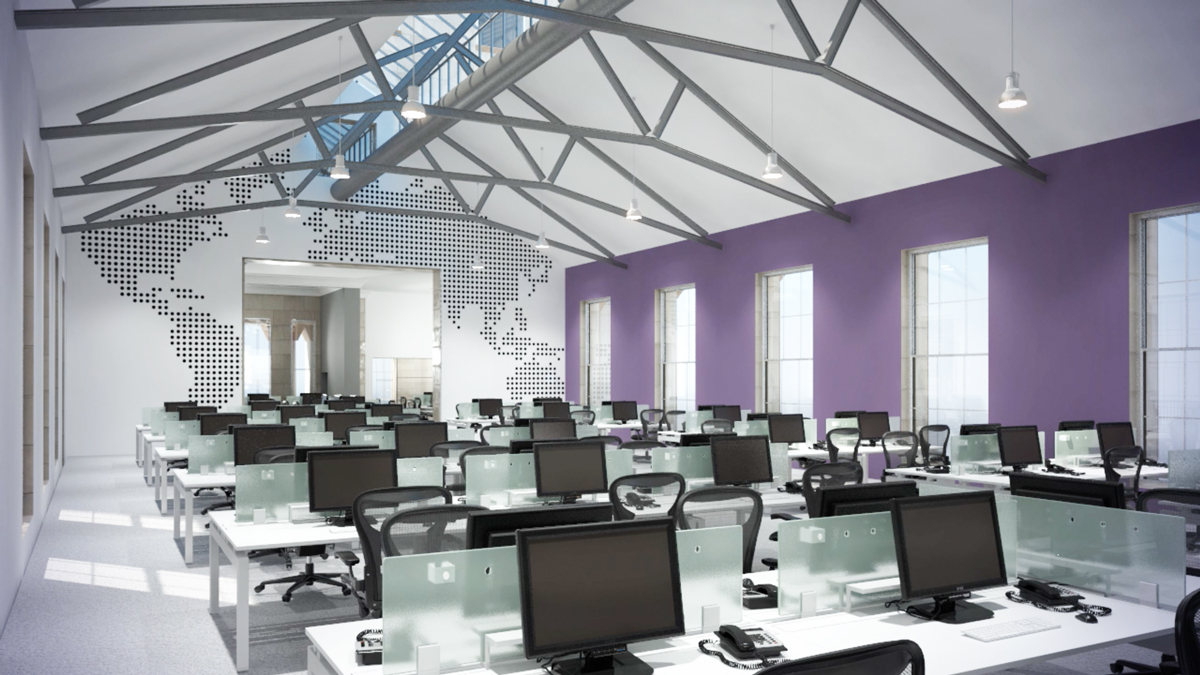 BUILDING INFORMATION MODELLING (BIM)
Building Information Modeling is a process that involves the generation of drawing and information data in the form of 3D models alongside for example; specifications, product data and other reports about the client's current or potential built asset. These are all linked together to offer a current, accurate and clash free project for delivery to the contractor or client. A smooth build process is enabled and at handover all the relevant data can be passed on to the building user in a format of the client's choice.
JDDK use several products together to enable this to happen – the main ones being Autodesk Revit & NBS Create – these two technologies combine at the heart of everything we do to allow coordination of the models generated by Revit & link specifications via NBS Create. Both products are widely used throughout the construction industry and JDDK have been at the forefront of this technology since 2008. We were selected to be part of RIBA Enterprise's NBS Create Focus Group and so have been able to input our experience and expertise in this field into the future development of these important construction industry products.
Since our tentative footsteps in 2008 when we recognised the potential benefits this way of working can bring, we have been investing in our staff and our systems to ensure that JDDK are as up to date as possible and with the advent of BIM Levels we can currently work to BIM Level 2. We are very proud of the fact that the vast majority of our team of architects and technologists can deliver any scale of project using this technology.
BENEFITS FOR THE CLIENT
Constructing a proposed building in 3D allows clients and stakeholders to fully engage in & understand the design proposals from concept stage through to construction delivery in a way that is not possible with 2D images.
From our models we can create visuals (be it simple orthogonal projections, perspectives, birds-eyes or interactive panoramas) that can be used to display your project at any level, from large scale site views for planning or community engagement, through to internal views and walk-throughs to enable you to understand the spaces within your project, and even down to seeing the 3D construction information required for a single bespoke detail.
We carry out regular design reviews using our 3D models in meetings via our interactive display screen in the office, or even remotely via our virtual meeting software so that you can discuss ideas with us from your laptop or mobile device wherever you are.
Working for you as part of a design team in a collaborative 3D environment allows us to work together to coordinate all aspects of the project to design out potential risks at all stages. Carrying out visual inspections of models, or automated reviews using clash detection, as the design progresses prior to construction, reduces unexpected and potentially costly problems on site.
By using the industry leading specification software we can ensure that all items or products within your project from a brick to a bespoke design are within information stores and are fully coordinated prior to construction, this leads to certainty for all involved that what you see on the screen is what you'll see on site.
Detail drawings and information produced from this way of working are accurate and current and easy to understand, with no ambiguity.
COLLABORATIVE WORKING
Many of our current BIM projects are fully collaborative, which means that each member of the design team is working on Revit software to maximise benefits in terms of clash detection
and coordination.
Since 2007, JDDK has been investing heavily in staff training and software to ensure that we can deliver BIM level 2 for our clients.