09 Mar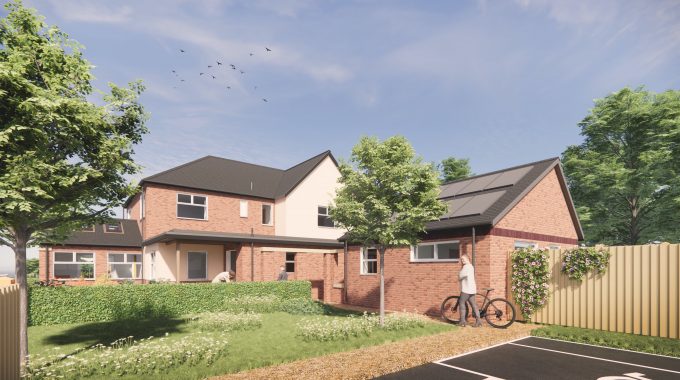 PLANNING APPROVAL FOR NEW CHILDREN'S CENTRES FOR SOUTH TYNESIDE
South Tyneside Council have granted planning permission for two new Children's Centres in Jarrow and Hebburn together with a purpose-built Children's Assessment Centre within South Shields.
The three homes of the £3.6m scheme have been designed by Newcastle-based JDDK Architects Ltd to provide accommodation for some of the South Tyneside's most vulnerable children.
JDDK Director and Project Architect, Mura Mullan, explained how the designs answered the challenges of designing for young people in need. "The homes are for young people of differing ages who need alternate accommodation for a variety of reasons. As such, it is vital to provide a domestic environment which they can call home and stay close to family and friends for the duration of their stay at the individual home."
"It's also vital to provide an environment that is safe for both the young people and the live-in staff who will be their carers whilst the homes are designed using a 'fabric first' approach to energy efficiency including high levels of thermal insulation and air tightness with Air Source Heat pumps rather than carbon emitting heat systems, photo-voltaic panels and triple glazing, all of which are indicate the aspiration to exceed current Building Regulations."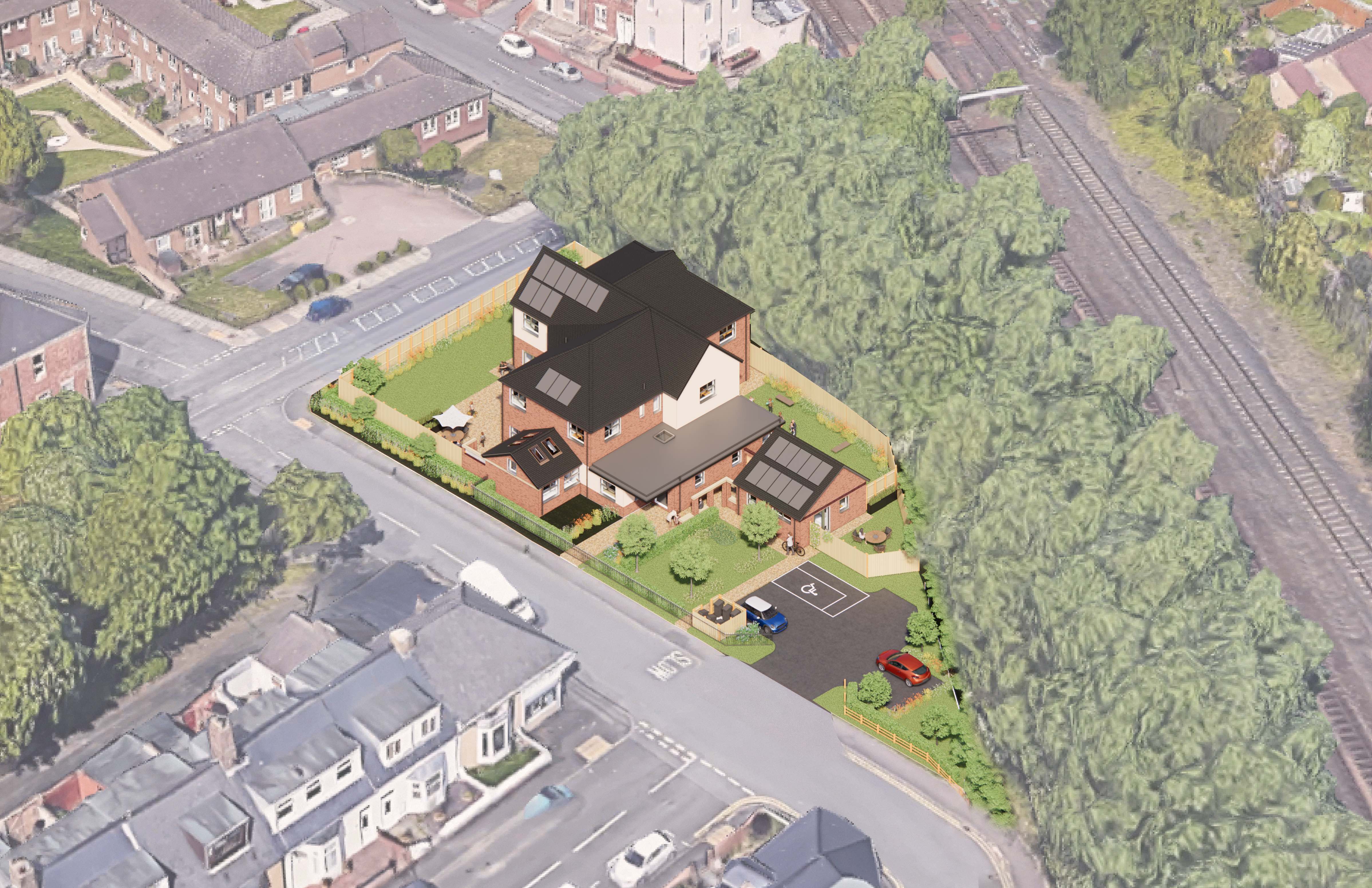 The two storey Jarrow home, to be built on vacant land off Grant Street, has four bedrooms with en-suite facilities for the children and two further staff bedrooms. The ground floor is designed for activity spaces and a communal area, all of which have internal windows to increase visual connections. In addition, the design allows the conversion of one of the ground floor activity areas into an accessible bedroom should this be required in the future. Externally, the design has created relaxing and secure garden spaces and there is also a self-contained single storey annex which can be used for additional staff accommodation.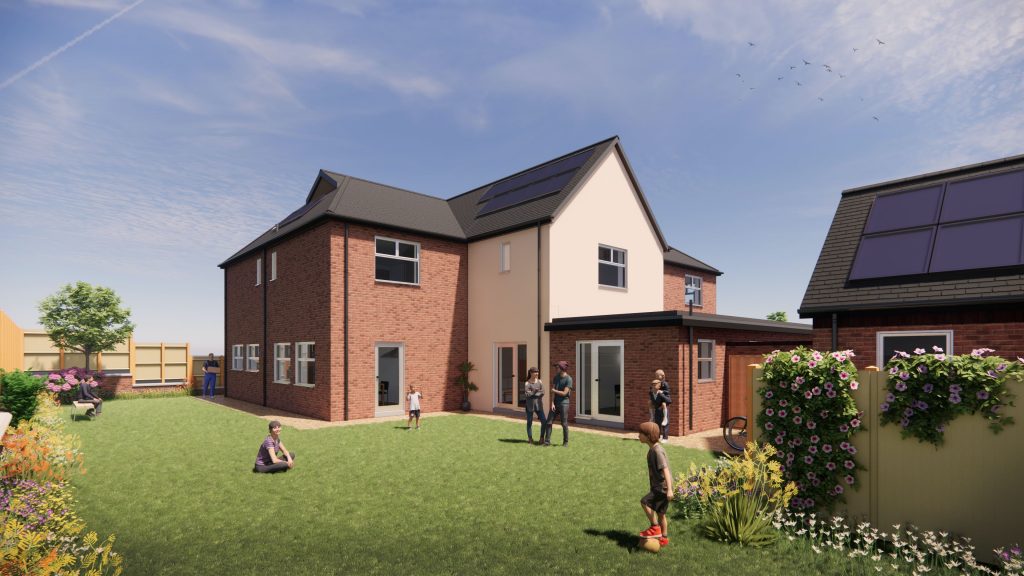 The Hebburn home, on another brownfield site off Victoria Court, is also domestic in scale, fitting in with the surrounding neighbourhood and follows broadly similar design principles with ample on-site parking for up to six vehicles and electric charging points for each vehicle.
The Children's Assessment Centre, on vacant land behind Seton Avenue in the Simonside area of South Shields, is designed with just two bedrooms for children and two bedrooms for staff. The ground floor is split into semi-public spaces for social care and medical professional assessment and private areas for the young residents, each with its own entrance. The first floor bedrooms can only be accessed from this private area providing additional security.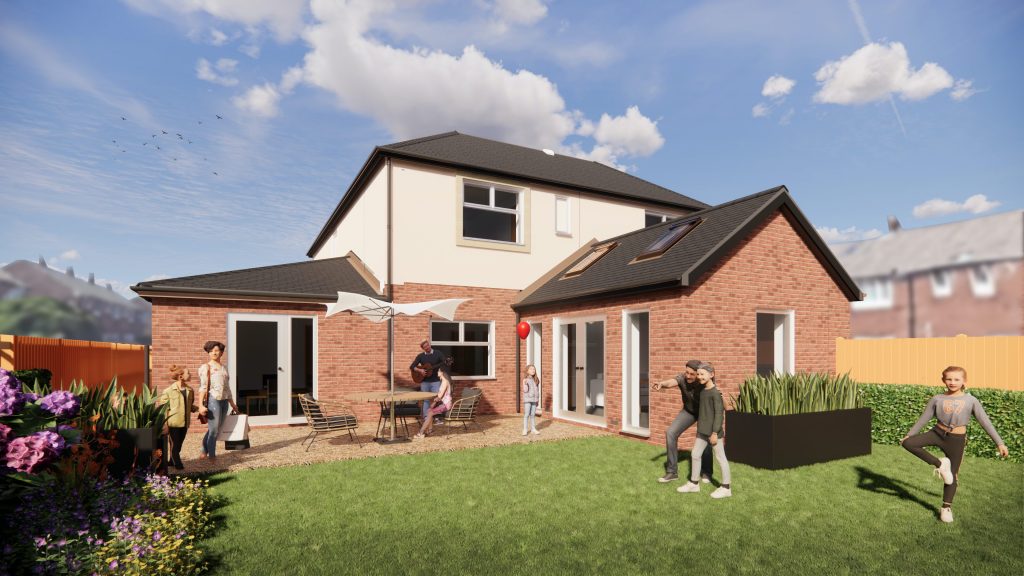 Mura Mullan continued, "The core principles of the designs were to create a variety of safe spaces to suit different needs and to achieve the required building functionality. All the ground floor living and activity spaces connect out onto the garden spaces and include small break-out spaces for privacy. To the first floors, the bedrooms are arranged so staff can more easily monitor activity within and outside of the building via strategically placed windows."
Councillor Adam Ellison, Lead Member for Children, Young People and Families, added: "As a Local Authority we take our corporate parenting responsibilities very seriously, and it is something that I place specific emphasis on.
"Children and young people in our care deserve the very best homes and parenting experience possible, and for many that means living in the communities they call home, close to their family, friends and schools.
"The approval of these planning applications is a welcome step towards improving outcomes for the children in our care, and a key part of our commitment to our young people."