21 Apr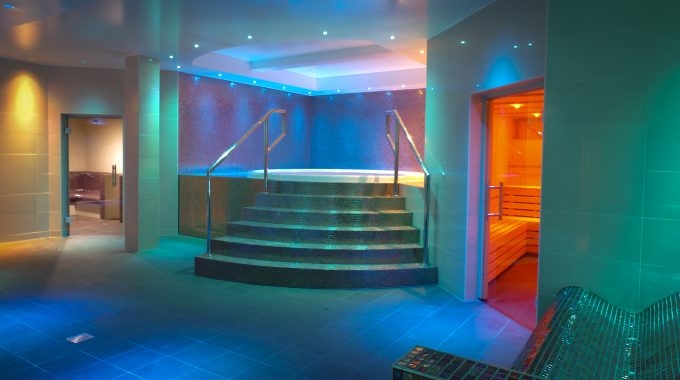 PHASE II OF BLYTH SPORTS CENTRE REFURBISHMENT COMPLETE
The second phase of the £5m Blyth Sports Centre refurbishment is complete with main contractor, Brims Construction, now well underway with the third and final phase.
With design and project planning by Newcastle-based JDDK Architects, the project was split into three phases to minimise disruption and keep the Centre open to as many of the local community as possible. The first phase of the scheme, the refurbishment of the Swimming Pool and changing facilities, was completed before the Coronavirus pandemic, opening in February 2020.
The second phase, however, was delayed by the lockdown but included the creation of a new state of the art gym and fitness area, and two new fitness studios. There are also new spa facilities, including a Jacuzzi, Sauna, Steam Room and mood lighting, new wet and dry changing rooms and new classrooms which will be used by the county council's Learning & Skills Service to provide a range of learning opportunities for the local community. The third and final phase of work, which is now underway, will include the creation of a dedicated cycling studio, a new and improved soft play experience and an extended cafe offer, while a re-designed modern and welcoming reception area will improve the customer experience.
JDDK Associate Director and Project Architect, Nicky Hodgson, commented, "This would have been quite a complicated project without the pandemic as the Active Northumberland brief was to keep as much of the Centre open to the public as possible whilst there was ongoing construction work, but lockdown and social distancing restrictions have created some challenges which the project team have overcome magnificently."
"It's been a huge advantage working with the same team as the previous phase and the programme has prioritised the public, the facility staff and the construction team's safety. We have become used to conducting site meetings remotely as part of the new way of working whilst we can deliver all the information required by the construction team on a regular basis through our CAD systems. Social distancing has extended the project but that is just part of the new way of working in construction and is now built into the planning. I think we're all now just looking forward to the easing of restrictions and re-opening the doors to this fantastic facility to the community!"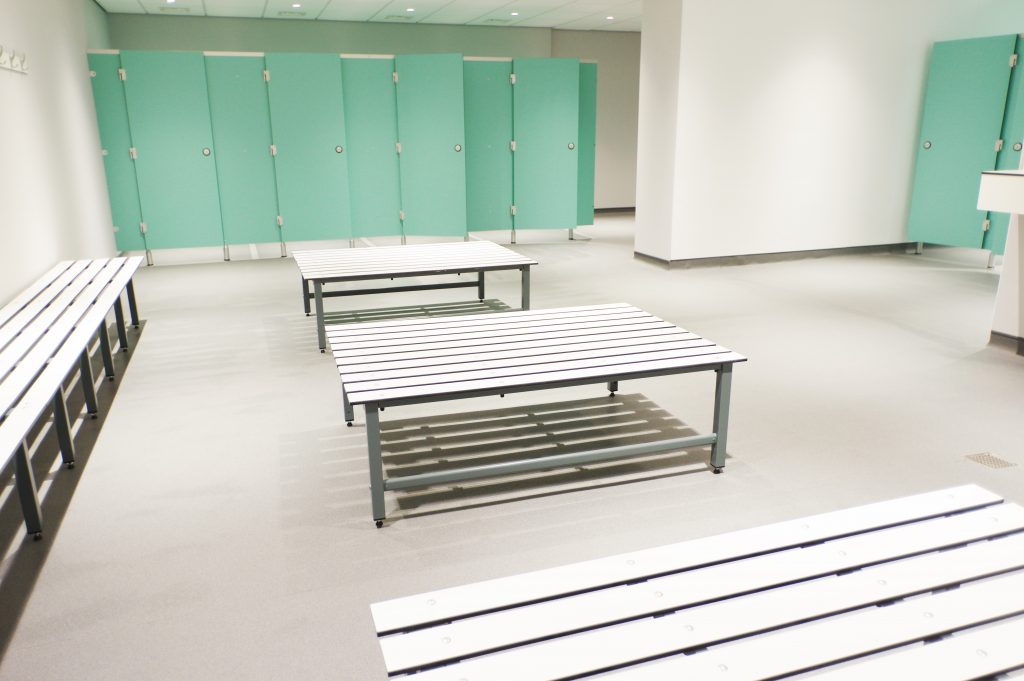 Funded by Northumberland County Council, the refurbishment is part of an ambitious £65 million countywide investment programme to upgrade and transform sport and leisure facilities which includes the building of new leisure centres in Berwick, Morpeth and Ponteland and major investment to refurbish and revitalise centres in Newbiggin and Hexham.
Mark Warnes, Interim Chief Executive of Active Northumberland, added, "The revitalisation and refurbishment of Blyth Sports Centre is giving it a fresh modern feel and will make it a great place for the people of Blyth and surrounding areas to visit, to be active and to have some fun. The centre has been transformed with some fantastic exercise facilities and services that will help enhance the health and wellbeing of the local community, whatever their age or fitness level."