13 Aug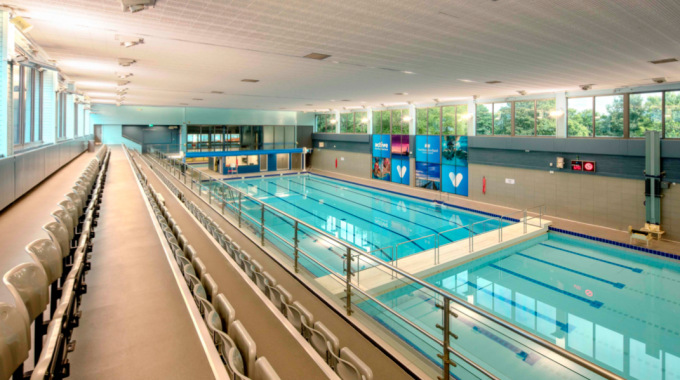 PHASE II OF BLYTH SPORTS CENTRE IN FULL SWING
Brims Construction has started work on the second phase of the £5m, Blyth Sports Centre which will see the creation of a new and improved spa and new changing facilities with the reconfiguration of studio places amongst other improvements.
Designed and managed by Newcastle-based architects, JDDK Architects, the first phase of the scheme, the refurbishment of the Swimming Pool and changing facilities, was completed before the Coronavirus pandemic, opening in early February, but the latest work has been delayed by the lockdown aa JDDK Associate Director and Project Architect, Nicky Hodgson, explained, "It was quite a complicated project without the pandemic as the Active Northumberland brief was to keep as much of the Centre open to the public as possible whilst there was ongoing construction work."
"The public's safety was obviously paramount and the contractors have done a great job, but the need to now integrate social distancing measures after the delay of lockdown has added a few other complications but I'm completely confident we can bring the project safely and within the new schedule. It's a huge advantage working with the same team as the previous phase and the programme considers the public, the facility staff and the construction team's safety."
"We are now used to conducting site meetings remotely as part of the new way of working whilst we can deliver all the information required by the construction team on a regular basis through our CAD systems. Social distancing will certainly extend the project but that is just part of the new way of working in construction and is now built into the planning."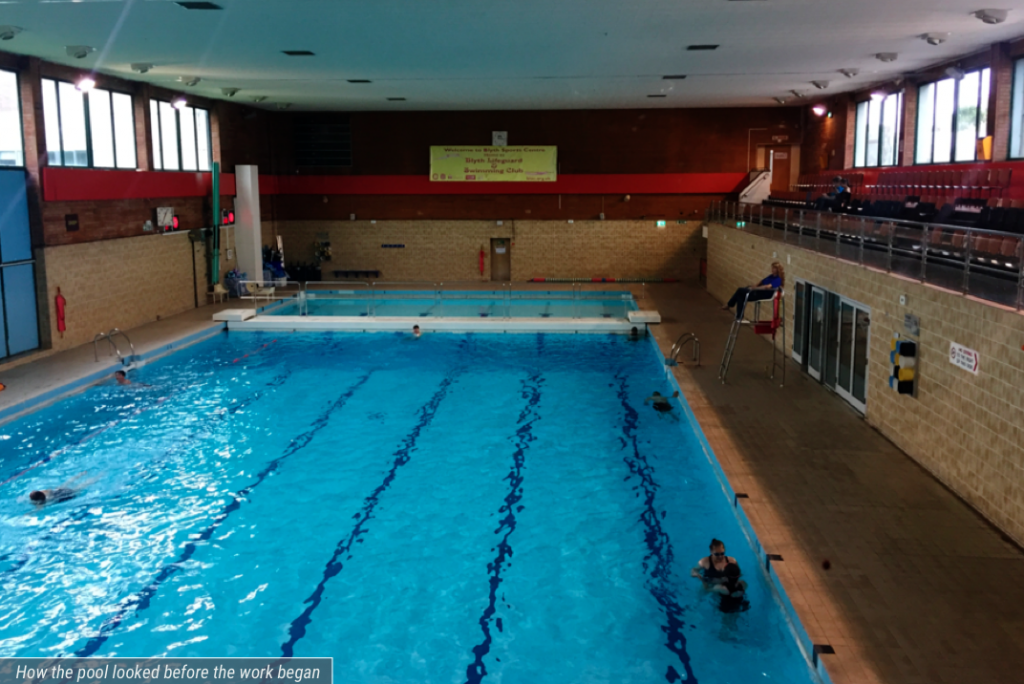 Funded by Northumberland County Council as part of an ambitious £65 million countywide investment programme to upgrade and transform sport and leisure facilities, the work will also see the construction of a dedicated cycling studio, two additional new studios, a children's party area and new café and catering facilities.
The second phase is due to complete next Summer with the final works to the soft play and central café facilities together with the integration of the gym to changing rooms and reconfigured reception due to start soon after.
Council Leader, Councillor Peter Jackson, added, "This exciting project is all part of our County Council's huge commitment to Blyth. This council is fully committed to improving leisure facilities and creating opportunities for people to be active and stay healthy. It's great news that such rapid progress is being made to update and upgrade Blyth Sports Centre and we are well on our way to bringing some fantastic new facilities to the local community."