12 Jul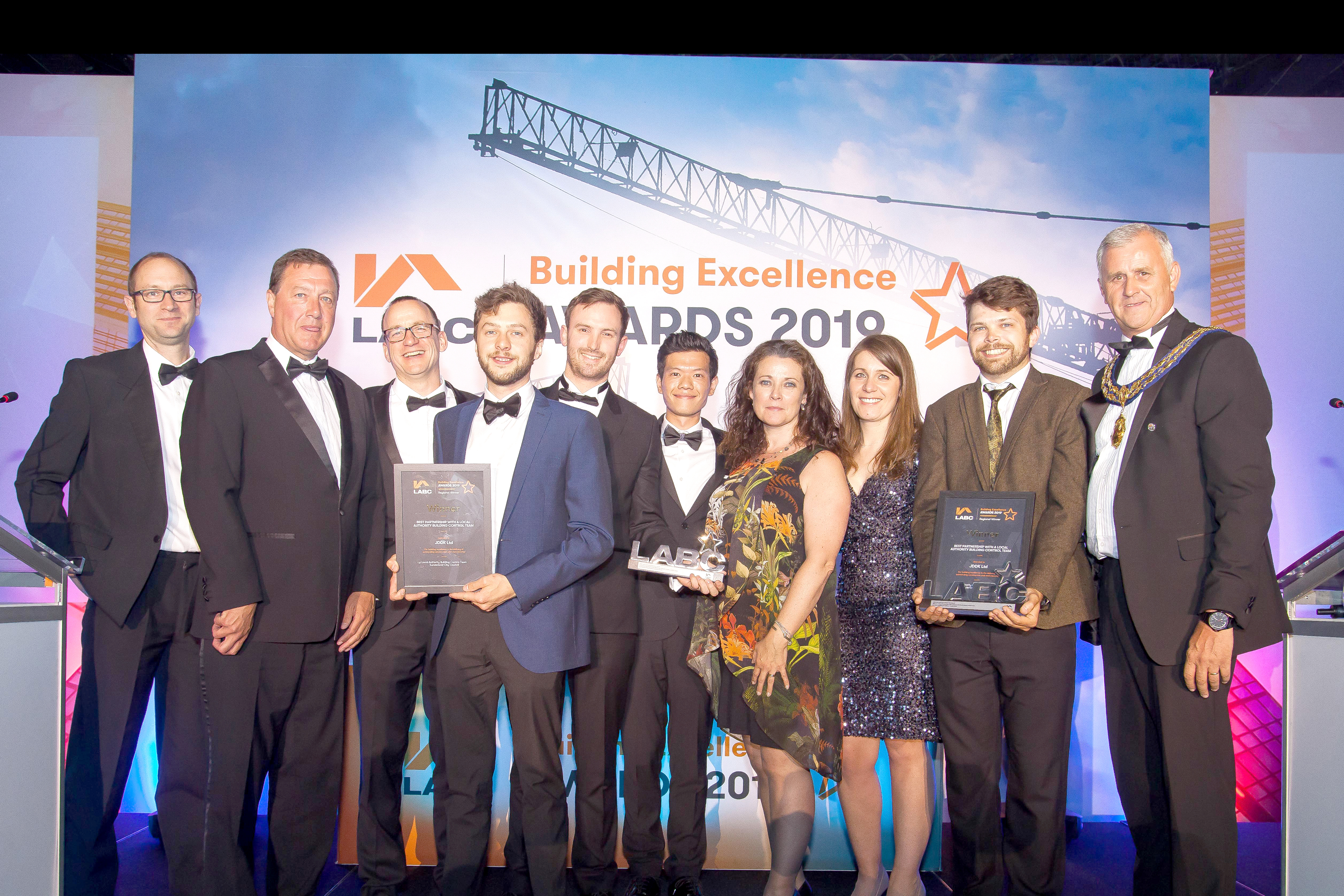 PARTNERING SUCCESS FOR JDDK ARCHITECTS 
& SUNDERLAND CITY COUNCIL
The partnership between JDDK Architects and the Building Control Department of Sunderland City Council won a prestigious LABC (Local Authority Building Control) Building Excellence Award as the Best Partnership at the NE regional LABC Awards on Friday 5th July.
As a regional winner, the partnership now also goes through to the National LABC Finals to be held in London in November.
The partnership, which originally began in 2002, has grown in the intervening years to the benefit of both organisations and JDDK's clients as JDDK Director, Nicky Watson, explained, "We've built up a great relationship with Sunderland's Building Control team and use their services on our projects nationwide. We're guaranteed a fast response to our queries and they have a very pro-active approach to Building Control matters. By working closely together on diverse projects over the years, we understand the way each other work and can carry successful outcomes from one project to the next."
"It's a very constructive relationship from which our clients also benefit in that it helps us to deliver design proposals which are imaginative, efficient, affordable, buildable and above all work well. I think the key is the actual citation on the award certificate which states, "For building excellence in the delivery of outstanding construction and workmanship". We understand construction, we believe firmly in the "craft" of detailing and the positive impact this can have on the quality of our built environment and we are extremely proud of the technical expertise within JDDK Architects, which makes this award particularly special. We look forward to working with the Sunderland Building Control Team for many years in the future."
Councillor Rebecca Atkinson, Sunderland City Council's Cabinet Member for Housing and Regeneration, said, " The City Council works closely with all property professionals to ensure that works meet building regulations and associated legislation. These regulations set minimum standards for a building's design and its construction. They promote energy efficiency and contribute to meeting the needs of the people who use the building, including those with disabilities."
"Building control is another area of the council's work where we are working towards making Sunderland a more dynamic, healthy and vibrant city. Well done to everyone in the team."
The City Council also received awards for Best Social or Affordable Housing development at Foundry Close in Shiney Row and Best Educational Building at the Beacon of Light.
Annually, Sunderland Building Control deals with around 900 Building Regulations requests from domestic extensions to major commercial developments and completes more than 7,000 site inspections.