01 Oct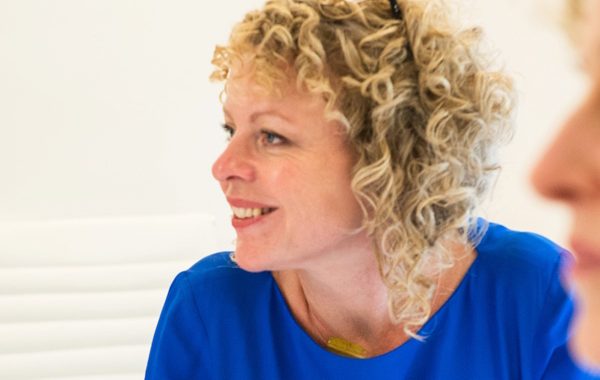 Nicky Watson Elected as RIBA Vice President
Nicky Watson, Director of Newcastle-based JDDK Architects, has been elected as RIBA Vice President for Education.
Originally from Kent, Nicky studied Architecture at Newcastle University, joining what was then Jane Darbyshire Associates in 1993, becoming a Director in 2000. The practice, which rebranded to JDDK Architects in 2017, now employs 20 staff working across the UK with high profile projects such as the recently opened The Sill in Northumberland and  St Columba's Hospice in Edinburgh contributing to their collection of over 100 Awards over the last 30 years.
In addition to her role as one of the practice's four Directors, Nicky's work in the practice as a hands-on architect has been diverse, including in the health, education, veterinary, tourism, residential and commercial sectors, often focusing on projects within the community where complex briefs require extensive interaction and consultation with the end-user clients and members of the public.
Nicky has worked with many housing developers and procurers, in both the public and private sectors, in some cases building long-term working relationships that have spanned the full 25 years of her time at JDDK. In addition, affordable family and specialist supportive/care housing has formed a major part of her work in recent years.
Nicky has represented the North East region on the RIBA Council since 2015, is External Examiner of the Master of Architecture course at University of Salford, is a Visiting Fellow at Northumbria University and is an active member of the architectural community in the North East.
She commented, "Whilst it's business as usual at JDDK, of course, I'm absolutely delighted to have been elected as RIBA Vice President for Education – it's not only a great honour and a great responsibility, but it's also an indication of the healthy state of architecture in the North East region. I'm a passionate believer in the role of education in our profession, and the mutual benefits that professional practice and academia can bring to each other.  We owe it not only to the next generation of architects but also to society in general to educate a diverse, highly skilled and innovative profession in order that we have the very best built environment we can and I'm looking forward to contributing to the great work that RIBA does over the next few years."