13 Feb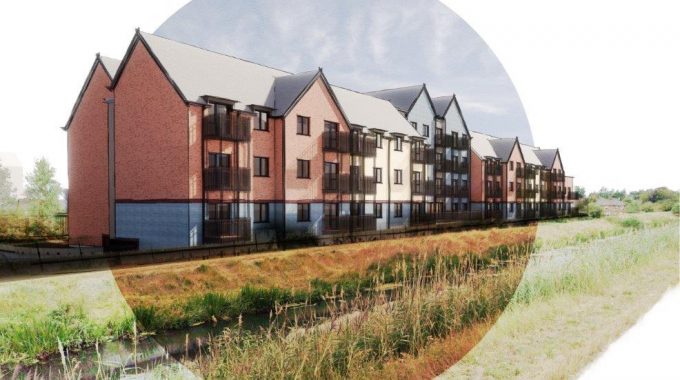 NEWCASTLE DEVELOPERS SEEK PLANNING APPLICATION FOR LINCOLNSHIRE EXTRA CARE HOUSING
The collaboration between Newcastle-based extra care housing developers, Sea Island Developments Ltd, and award-winning JDDK Architects Ltd, has continued in their latest planning application to provide 69 extra care apartments for older people at Spalding in the South Holland district of Lincolnshire.
Having worked with JDDK on the successful application for a similar development in North Tyneside, Sea Island Developments now hopes to gain permission for the first development of its type in South Holland.
The linear brownfield site overlooking the River Welland was previously occupied by a builder's merchant, now demolished with the site becoming overgrown with dense vegetation. Although well connected to a wide range of local amenities, the site is within a Flood Zone 3 as identified by the Environment Agency, requiring the ground floor to be raised.
Samantha Dixon, Project Architect with Newcastle-based JDDK Architects, explained how the design responded to the site's constraints and opportunities. "The linear form of the building is a direct response to the site. The ground floor has been raised above existing site levels in response to the flood risk, which has allowed us to provide a basement car park beneath the four floors of apartments."
"Internally there are communal and staff facilities grouped around the main entrance, for convenience of visitors and security of residents. Central corridors are filled with natural daylight through windows on all sides, and are staggered with break-out spaces, alleviating problems with wayfinding, particularly for those living with dementia."
"The individual apartments are designed to accommodate changing or complex needs, allowing space for the storage and charging of manual and electric wheelchairs and the capacity for bed hoists to wet rooms if required. Each apartment is laid out with an open plan kitchen and living space and has its own private balcony."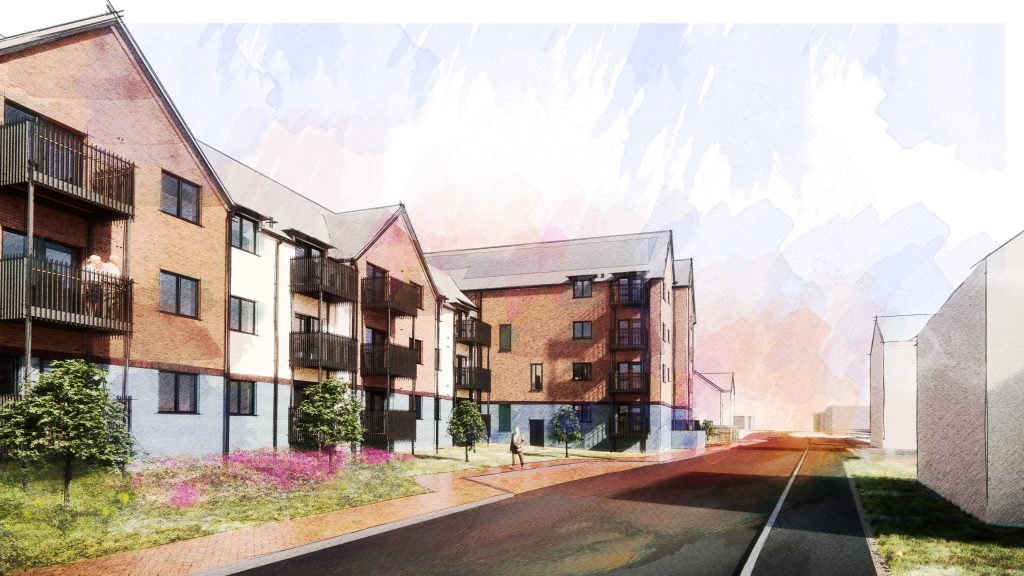 "Externally, the dual pitched roofs and low eaves reduce the scale of the building within its surroundings, with gables and dormer windows breaking up the mass. Meanwhile, the contrasting bricks, render and timber effect cladding, together with a fourth storey of the central wing, combine to add visual interest."
The whole building has also been designed to be thermally and energy efficient through the use of a 'fabric first' approach with high levels of thermal insulation. Non fossil fuel heating systems, such as air source heat pumps, alongside renewable technologies such as photovoltaic panels will be used throughout the building.
Sea Island's Managing Director, Mark Walton, added, "We're delighted to have been able to secure this key site within Spalding and to submit the design for a superb building that has the potential to massively improve quality of life by enabling local people, often with changing or complex needs, to keep their own front door."
"At Sea Island Developments, we work collaboratively with local authorities to develop extra care housing for older people where there is evidence of need. We also try to bring together both innovative design and technology with the needs of the end user in mind, and this is why the collaboration process with local authorities and JDDK Architects has been so important to the scheme."