06 Apr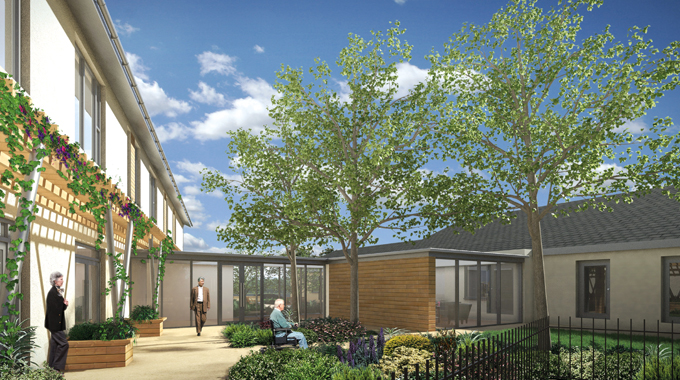 Newcastle Architects Gain Planning Permission for Aberdeen Neurological Centre
Newcastle-based architectural practice, JDDK Architects, have secured planning permission on behalf of the Sue Ryder Neurological Centre at Dee View Court in the Kincorth area of Aberdeen for a £4m new build wing and extension.
Dee View Court, opened in 2003, is Scotland's only purpose-built neurological centre providing care and support for residential patients and temporary respite and outreach support for others with degenerative life-changing conditions affecting the brain and nervous system. However, with only 20 residential spaces in single rooms and a waiting list of over half that number, Sue Ryder were keen to develop the existing site, where they had close contact with the local community, by extending their facility to increase the number of rooms.
JDDK Project Architect, Sam Dixon, explained, "The existing centre is a single storey building based on the concept of six self-contained 'houses' with four en-suite single bedrooms and a communal lounge and kitchen. The planning application is for an additional single storey extension, and a new build two storey annex linked by a glazed corridor containing a conservatory."
The new building will contain six high dependency en-suite bedrooms on the ground floor with a further six supported living units on the first floor, allowing independent living for residents but with the security of support from the centre if required. Large patio doors providing access into the gardens and also doubling as fire escape will be provided in each ground floor bedroom to create light airy spaces with a connection to the outside. The building will be set into the existing sloping bank and will appear as a single storey building from the surrounding residential properties.
Sam Dixon continued, "With Sue Ryder staff, we held public consultations in June 2015 to gain local opinion and again in November 2016 to seek comments on the scheme. The overall consensus was very positive and we're delighted that the application has been successful. This will now be followed by a considerable period of further consultation and fund raising before construction can start."