14 Dec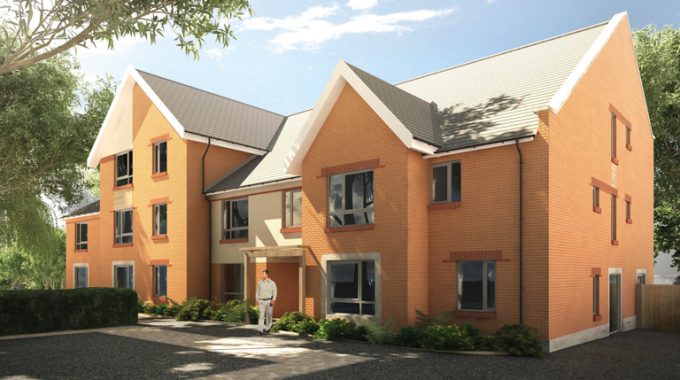 New Facility will Encourage Independent Living
A planning application has been lodged with Newcastle City Council for a £1.3m Community Supported Housing Unit for people with mental health issues. The new 16 bed facility on Scrogg Road in Walker, has been designed by architects, Jane Darbyshire & David Kendall (JDDK) Ltd, on behalf of Keepmoat plc and Leazes Homes. It replaces an existing facility within two Victorian villas which were no longer suitable for the care of residents. The buildings were demolished in November.
The new unit provides a scheme fit for purpose, particularly mindful of the end-users and their particular needs as JDDK Project Architect, Adam Vaughan, explained, "The latest thinking in Mental Health provision is for buildings to be designed to encourage independent living, and to create a safe and enabling environment. At Scrogg Road we had an existing facility which has superb mature trees and gardens to the rear but which structurally and particularly internally was no longer suitable."
"Our brief from Keepmoat, working on behalf of Leazes Homes, was for a building that fitted in with the surrounding residential area and created a homely environment, retaining as much of the existing landscaping as possible but mainly providing suitable and safe accommodation for the residents."
The design is deliberately domestic in appearance, built over two floors with an additional attic storey, and a single storey extension at the rear. The three floors allow a compact building footprint so that existing gardens and trees are preserved, whilst the rear extension means that as many units as possible have direct access to the garden.
Whilst the previous building was restricted to single bedroom accommodation, the new supported housing unit includes 16 one bedroom apartments with an open-plan lounge/kitchen area, a single bedroom and a separate bathroom. Adam Vaughan continued, "The internal layout is based upon the concept of progressive privacy, whereby certain areas of the ground floor are open access and used as communal areas and meeting/training rooms whilst the individual apartments and secure garden area to the rear are completely private. In this way the building provides not only safe accommodation for the residents but also a communal areas where residents can meet together."
Graham Scanlon, Business Development Director at Keepmoat, said, "The new unit will enable residents to establish and maintain their maximum level of independence and will provide high quality accommodation that will deliver the best living environment and conditions.
"The unit will be designed to provide high levels of insulation to improve energy consumption and reduce carbon footprint and is expected to be rated 'very good' for its environmental performance and sustainable design."
Construction work is due to commence in March with completion expected at the end of 2013.