17 Aug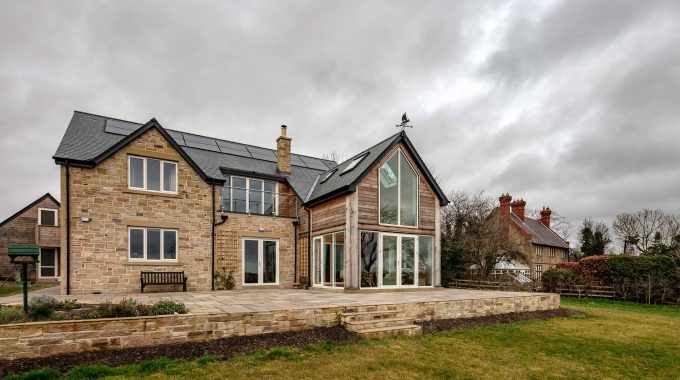 LABC SHORTLISTING FOR JDDK'S ECO HOME
An environmentally friendly home at Longframlington in Northumberland has been shortlisted for a Northern LABC (Local Authority Building Control) Building Excellence Award in the Best Individual Home category. Designed by Newcastle-based JDDK Architects Ltd, with construction by Scotframe and RAD Developments, 'Moor Croft' is a low-energy self-build ecohome which generates almost as much energy as it uses with the design maximising daylight and the superb views across the Northumberland countryside, The home is based on a timber frame with triple glazing to give a 'Fabric First' approach to energy efficiency. A high level of airtightness, complemented with a mechanical ventilation and heat recovery system gives fresh air throughout the home, and has helped it achieve an EPC rating of A. It is also JDDK's first building to meet the stringent operational energy targets of the RIBA Climate Challenge, surpassing the 2030 benchmark 10 years early.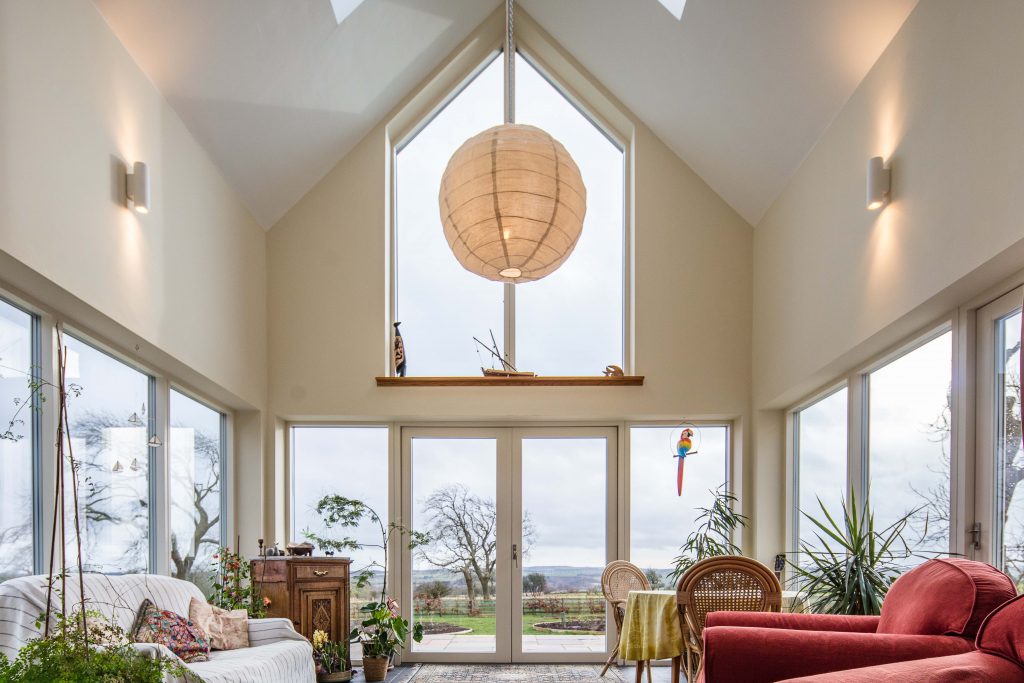 The home uses a range of low and zero carbon technologies to reduce its energy consumption. Primarily, the house is heated with a ground source heat pump which is powered by two large arrays of photovoltaic panels. These also provide hot water during the summer months using a solar diverter.
The home also features rainwater harvesting and has been designed to meet the requirements of a Lifetime Home with the ground floor study has been designed for conversion to a bedroom with a 'knock-out' panel to the adjacent bathroom. The main entrance door has a characterful oak framed porch providing generous shelter to the level access doorway whilst the circulation areas are spacious and the stairs have a comfortable pitch with a long landing at mid-height.
Project Architect and JDDK Director, Adam Vaughan, commented, "We're delighted to have been shortlisted for this award which recognises not only the design but also the deliverability of a complex project that set out to be as environmentally friendly as possible and has achieved this with a stunning, warm, light, environmentally friendly and easily-run home. Our clients are delighted with the end result which was only possible due to the very high level of cooperation between client, architect, contractor and Northumberland City Council's Building Control Department."
The LABC network covers all local authorities in England & wales and is split into 12 regions, each of which holds their own awards which recognise excellent buildings, outstanding companies, and partnerships and individuals that go that extra mile.
The winners of all categories of the Northern LABC Building Excellence Awards will be announced on 24th September with the successful projects then being entered into the National awards held in London later this year.