11 Mar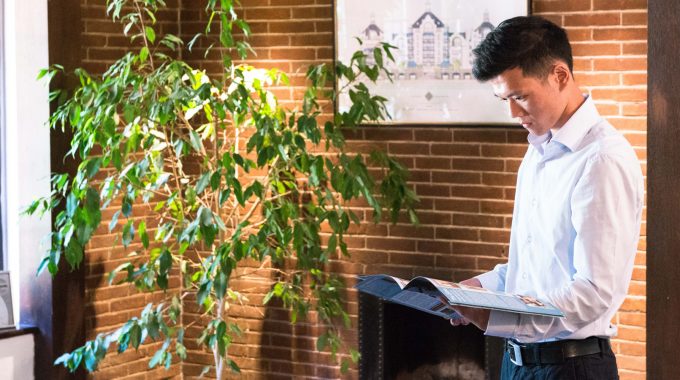 JOB VACANCY AT JDDK
BOOKKEEPER
Overview:
We currently have a vacancy for an experienced bookkeeper to work between 22.5 and 30 hours per week (by negotiation). The successful applicant will be joining our established award winning architecture practice as part of a small administration team of two. You will be responsible for invoicing, VAT returns, bank reconciliations, payments of suppliers, debtor invoice log and depreciation journals, along with the monthly accounts, cashflows and year-end preparation and budgeting. You will also have contact with management companies, external consultants as well as suppliers and work flexibly to share some general administration tasks.
Principle Duties:
Bookkeeping and preparing VAT returns.
Raising invoices from Workflow Max and Xero.
Sending out invoices, chasing bad debts and reconciliation.
Liaising's with debtors and creditors.
Preparing monthly cashflow forecasts.
Data entry of receipts, remittances, cheques etc.
Working with online banking platforms.
Making cheque deposits to bank and handling petty cash.
Reconciliation of credit cards.
Dealing with payroll journals and any other month end journals.
Dealing with client queries by email and telephone.
Liaison with contractors (e.g. cleaning, phones, etc.) and administering lease agreements.
Liaison with insurance brokers and company pension provider.
Placing orders for office supplies.
Sharing general telephone, reception and administrative duties at times to be agreed
Occasional typing of confidential letters for directors.
Staff expenses.
Skills/Qualifications/Experience:
Strong understanding and experience of bookkeeping and preparing VAT returns.
A high level of computer skills necessary to operate, Outlook, Excel, Word and web-based platforms, preferably including Xero and Workflow Max.
Strong numeracy skills.
Ability to work on your own, accurately, and to deadlines, as well as part of an administrative team of two and a wider company team of 20.
Managing positive client and contractor relations via the one to one contact relating to financial matters as well as supporting reception/admin duties.
At least 5 years of experience in the field. We will check references provided.
Package:
This is an excellent opportunity to join a successful company with excellent benefits:
We operate a flexible working policy, details available on request
We will offer a competitive salary and a company workplace pension.
We offer 21 days paid leave per year, rising annually to a maximum of 26 days plus bank holidays and annual office shutdown at Christmas (pro rata to part time hours)
If you have the energy and positive attitude required to make a substantial impact on our business we would like to hear from you. Please forward your CV and a short covering letter explaining why you think you are the right fit for us.
NO RECRUITMENT AGENCIES PLEASE