16 Jun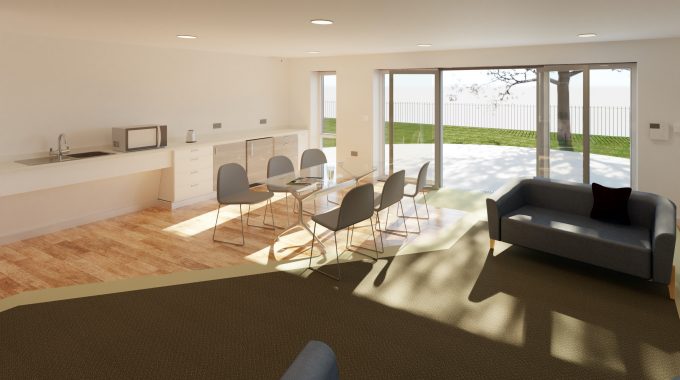 JDDK's VIRTUAL REALITY OFFERS BENEFITS TO CLIENTS & CONTRACTORS
Investment in state-of-the-art 3D and Virtual Reality BIM (Building Information Modeling) software by Newcastle-based JDDK Architects Ltd, has enabled the award-winning practice to offer their clients an immersive involvement with their projects through the design phase.
Working with Your Homes Newcastle (YHN) on a supported living project in the East end of Newcastle gave the practice an opportunity to really get in depth with the client's team to review the internal spaces to ensure that the project delivered exactly what they needed.
The Belmont Court project consists of 15 apartments laid out over three floors to accommodate clients with learning disabilities and/or autism. The separate apartments all have their own entrances from the bright communal corridors, have options of one or two bedrooms and all have access to a shared communal area and support staff 24/7.
JDDK BIM Manager and Associate Director, Matthew Holmes, commented, "Given the nature of the user group, it was essential to get the interiors right to give a suitably domestic feel for the end users and engage with the client team at the correct time to make sure that this was achieved."
"Using Navisworks software to run a virtual walkthrough on the big screen at our offices with the Newcastle City Council Fairer Housing Unit and Learning Disabilities Adults team enabled the final decision-making process to be streamlined with full engagement from all parties. This included reviewing everything from safety, operations and maintenance and deciding on the final position of WCs in the bathrooms to enable ease of access for end users and their support staff, all while walking digitally through the model."
"Using the 3D model with an almost fully developed set of models from all disciplines helped to give a new insight to a client team normally used to reviewing 2D drawings and helped to improve their understanding of the building and its spaces. After this exercise was completed we developed fully detailed room interiors that included mapping chosen finishes to objects to give a further depth of realism, presented as interactive panoramas to the client for further confirmation of the design."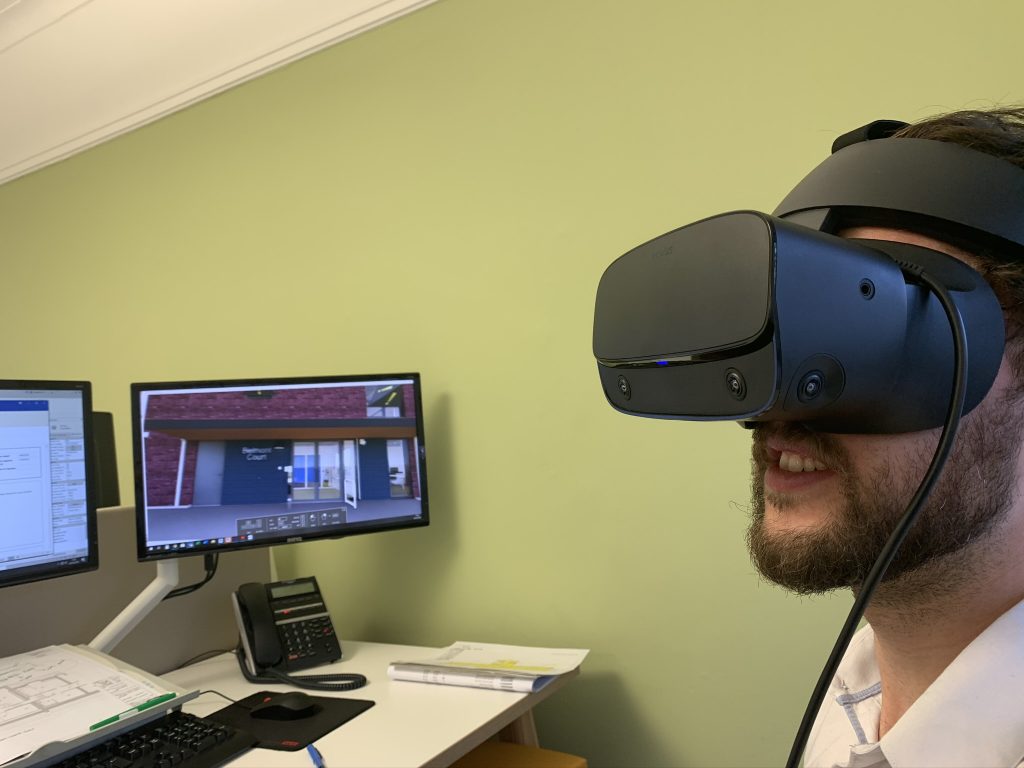 Patrick Parker, YHN Senior Technical Surveyor, added, "The opportunity to view the Belmont Court 3D model so early in the scheme benefited the project team greatly. Being able to visualise the space, communal areas & apartments allowed the team to review many aspects of the building in a way which would not have been possible on a traditional project. This allowed for better informed discussions to be had around building elements and ultimately led to changes in design at a time which did not impact the overall delivery. The ability to view realistic 3D renders and offer an opportunity to virtually visit key areas of the build, (apartments & communal spaces) can be of great benefit to some client groups and was seen as a particular advantage of the modelling process by the project stakeholders."