08 May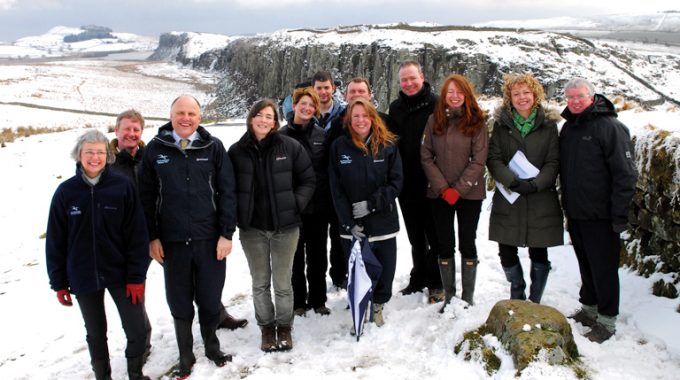 JDDK Chosen for National Park Visitor Centre
Following a European tender and design process the Northumberland National Park Authority (NNPA) and Youth Hostel Association (YHA) have selected Jane Darbyshire and David Kendall (JDDK) Ltd to design a new £10.5m visitor centre and hostel at Once Brewed, near Bardon Mill in Northumberland.
The Sill, so named after the adjacent Great Whin Sill, the volcanic crag on which Hadrian's Wall is largely built, will form the heart of a seven year investment plan to increase visitor numbers to the Northumberland National Park and Hadrian's Wall World Heritage sites.
The present Once Brewed Visitor Centre has won several awards, including Best Tourist Information Centre in England, 2007 and Gold Award Green Tourism Business, providing a range of visitor services and facilities and attracting some 65,000 visitors annually. However, it has been estimated that 1 million visitors visit this area where the National Park and World Heritage Site overlap.
The brief for the new Centre, the development phase of which has been funded by the Heritage Lottery Fund,  was for a landmark building which would become the hub of visitor activities, welcoming visitors and supporting communities throughout the Northumberland National Park.
The building will offer affordable accommodation and social spaces for young and old to meet and mix, as well as educational and learning opportunities and activities for all. It will serve as a hub from which people can explore more of the 400sq miles of Northumberland National Park, from stargazing and discovering rare flora and fauna, to learning more about traditional skills such as dry stonewalling and hedgerow laying.
The initial design concepts focus heavily on sustainability and draw inspiration from the stunning local landscape, incorporating locally sourced materials, heather thatched pitched roofs and whinstone walls. The north side of the building will incorporate a café and retail spaces, as well as rooftop viewing galleries.
JDDK Director, Nicky Watson, commented: "We're delighted to have been appointed for this exciting project alongside Glen Kemp as Landscape Architects and Cundalls as Planning Consultants. We're now looking forward to developing the proposals in consultation with our client and the local community."
The design consultation events will be publicised on the Sill's own website  – www.thesill.org.uk