19 Oct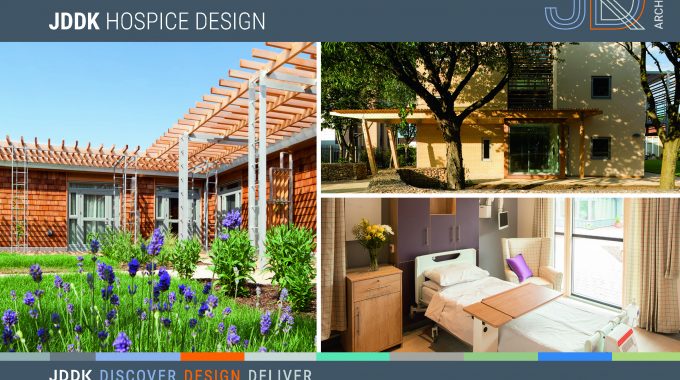 JDDK AT HOSPICE UK
Newcastle-based JDDK Architects are delighted to be Gold Sponsors of the Hospice UK Conference being held at the SEC Glasgow from Tuesday 22 – Thursday 24 November.   Six senior members of the practice, including three Directors, will be in attendance and contributing to the event.
The award-winning practice have developed an enviable reputation in the sector with over 50 hospice projects completed since 1987. JDDK Director, Mura Mullan commented, "We first attended Hospice UK in 2018 where we enjoyed meeting existing and potential clients in addition to listening to some great presentations from some of the best palliative care experts in the country."
"Palliative care is a very important sector to the practice, from St Oswald's Hospice in Newcastle, our first hospice project in 1987, to our most recent at Martin House Children's Hospice in Wetherby. As fuel costs rise this year, adding to the pressure on meeting Government commitments to reaching Net Zero by 2050, we are also bringing our expertise and experience in Sustainability to the sector."
On Wednesday 23rd November JDDK Director, Adam Vaughan, who specialises in sustainable design, is one of the expert panel leading a workshop considering 'The Business Case For Environmental Sustainability In The Hospice Sector.'
To coincide with the Conference and celebrate JDDK's 35 years of working on hospice projects, JDDK will be launching their new Hospice Design brochure, which will be available at the conference and on-line.