09 Jul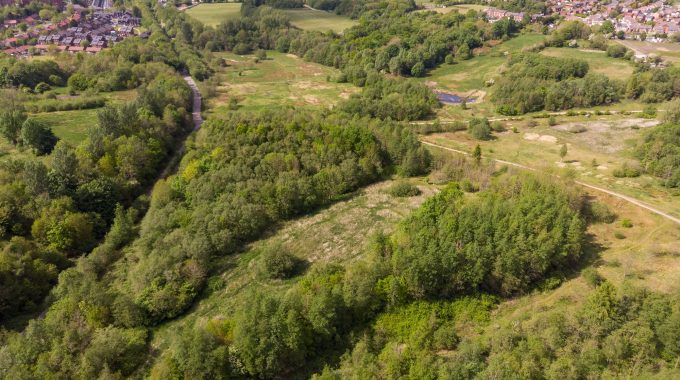 JDDK APPOINTED FOR DESIGN OF NORTHERN ROOTS VISITOR CENTRE
JDDK Architects have been appointed by Northern Roots to design the proposed Visitor and Education Centres on the 160-acre Northern Roots site in Oldham, Greater Manchester.
The practice have worked on a wide range of award-winning projects across the UK, which are similarly located in sensitive greenbelt and world heritage sites such as The Sill in Northumberland, the Sherwood Forest Visitor Centre in Nottingham and the RSPB's Saltholme International Nature Reserve on Teesside. JDDK have been appointed for their outstanding creative vision for Northern Roots, and their commitment to sustainable, environmentally low impact design.
The Northern Roots project aims to create the UK's largest urban farm and eco-park on 160-acres of under-used green space, five minutes from Oldham town centre, Greater Manchester. Developed for and with local communities, the vision for Northern Roots is to create sustainable economic, social and environmental benefits for those communities by developing new facilities and activities, creating jobs and business opportunities, stimulating the local economy and attracting increased visitor numbers, improving the health of the local residents and enhancing the habitat, biodiversity and environmental value of the 160-acre Northern Roots site.
Cllr Abdul Jabbar, Deputy Leader Oldham Council and Chairman, Northern Roots Board, said, "We're really pleased to welcome JDDK to the Northern Roots team. It's taken three years of hard work to bring the project to this stage, so this is a pivotal moment in turning our exciting vision for Northern Roots into a reality. A vision that will bring economic benefits to local communities in the form of jobs and business opportunities and help us play our part in delivering a more sustainable future for Oldham."
Nicky Watson, Director of JDDK, added, "Everyone at JDDK is so pleased that our team has been appointed for the Northern Roots project. It is a real honour to be given the opportunity to work with Northern Roots to design within such a beautiful and exciting site. The project is full of potential to bring real social and economic value to the people of Oldham as well as visitors from further afield, and at the same time protect and enhance its ecology – we can't wait to get stuck in!"
Northern Roots has just completed a phase of community consultation to solicit ideas around the kinds of activities and businesses people would like to experience or operate on the 160-acre Northern Roots site with ideas from this consultation feeding directly into the proposed masterplan and building designs.
Northern Roots is now working with JDDK to design and deliver further creative consultation sessions, to be held this summer, which will help inform the design of the key buildings proposed for the site.
Northern Roots will share the proposed masterplan, and architects' designs, for feedback during formal public consultation in autumn 2021. These designs will then inform the planning application for the site, which is due to be submitted later in 2021.
Initial construction works are expected to begin on the Northern Roots site in 2022.
Funding for the project has been guaranteed by the Government's Towns Fund, which awarded Oldham £24.4m for four projects, the Rural Community Energy Fund, the DEFRA-funded Green Recovery Challenge Fund, GM Moving and the Esmee Fairbairn Foundation.