03 Jan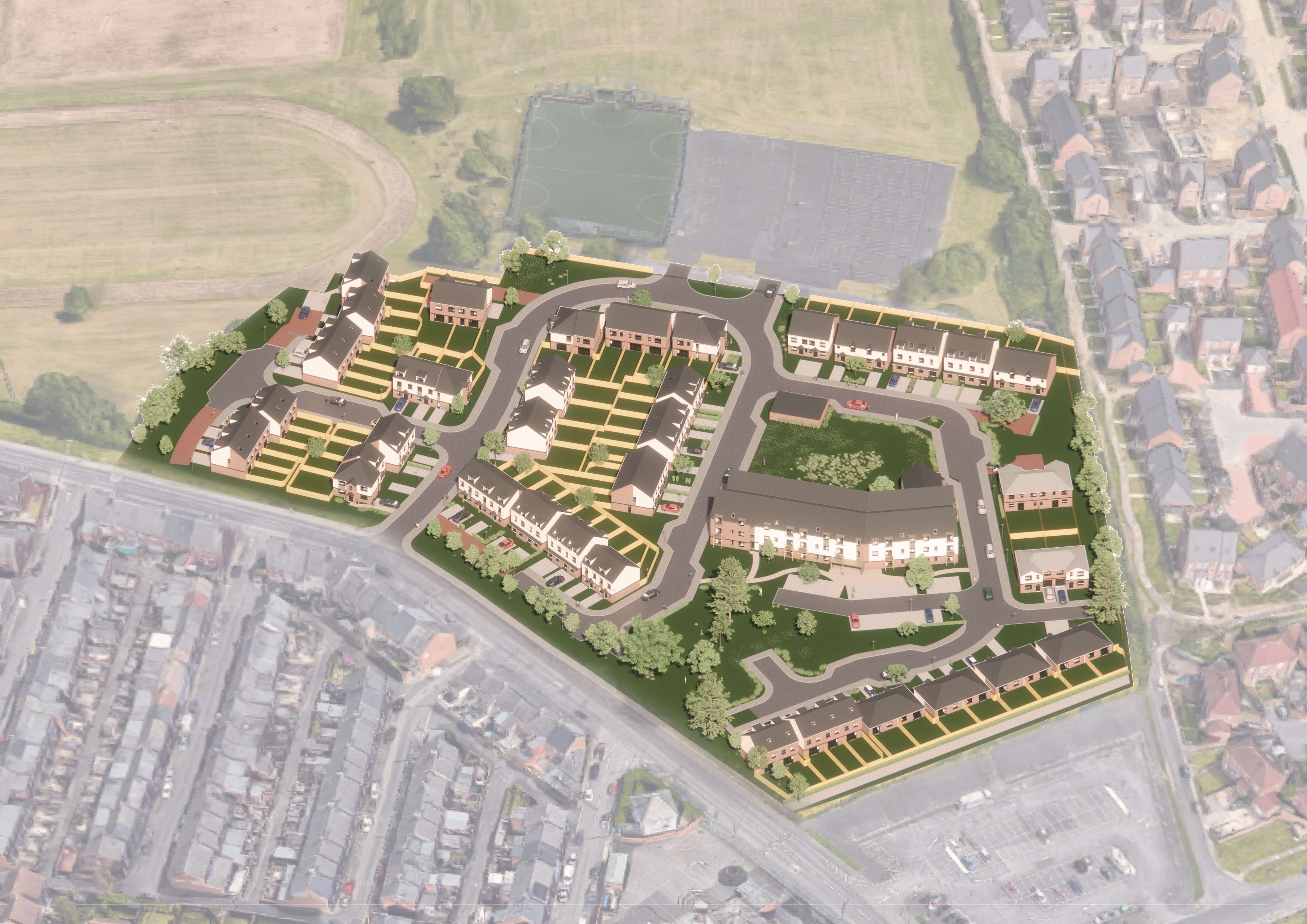 'FABRIC FIRST' APPROACH GAINS PLANNING PERMISSION FOR NEW HOMES AT PELTON
Durham County Council have granted planning permission to Karbon Homes for our design of a 107 homes housing scheme on the site of the former Roseberry Sports Community College at Pelton, near Chester-le-Street.
The scheme is located just off Pelton Lane and comprises a wide mix of property types to provide affordable homes for the different ages of the local community, including dedicated accommodation of eight, two-bedroom bungalows and 31, two-bedroom apartments specifically designed for residents aged over 55. The remaining 68 properties are a mix of two-, three- and four-bedroom family homes which will be available on a rent-to-buy basis.
Lea Smith, Karbon Homes' Development Manager, commented, "There's a real need for more affordable housing in the area and we're delighted to have worked with JDDK Architects to design a development that meets the needs of the local community with a mix of property types and sizes to provide options for residents at varying stages of life."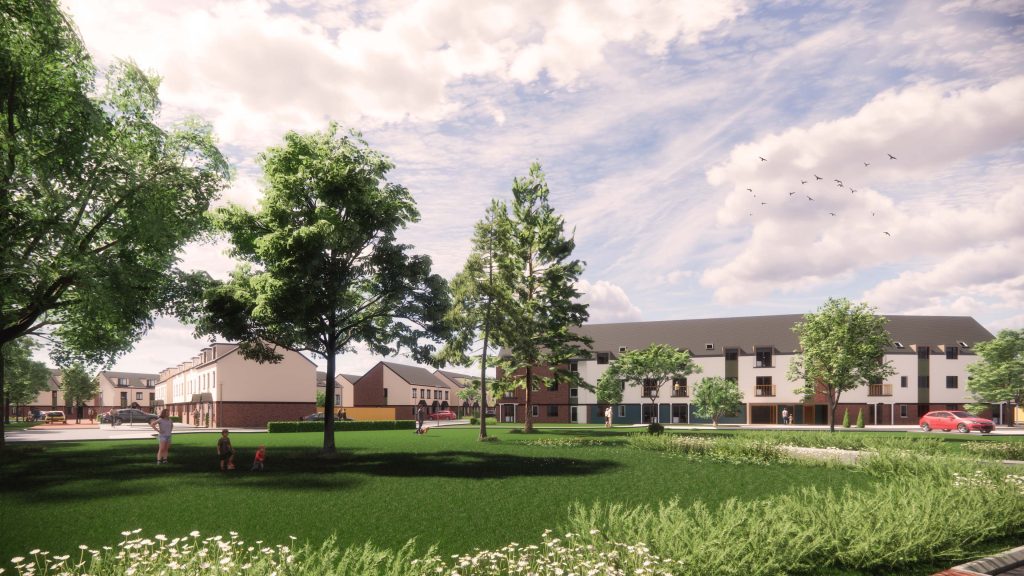 "This includes apartments and bungalows for rent, to help combat the shortage of accessible homes for older residents in the area, alongside family homes to help those who might otherwise struggle to get on to the property ladder."
JDDK Director, Mura Mullan, added, "We have designed the layout of the development to include a central green area around the apartments which will contain the retained mature trees and a SuDS (Sustainable urban Drainage System) feature which will act as a focal point of the scheme.
The bungalows and apartments are situated closest to the existing local shops and facilities just outside the new development, whilst the properties on the Northern boundary overlook the existing playing fields wherever possible."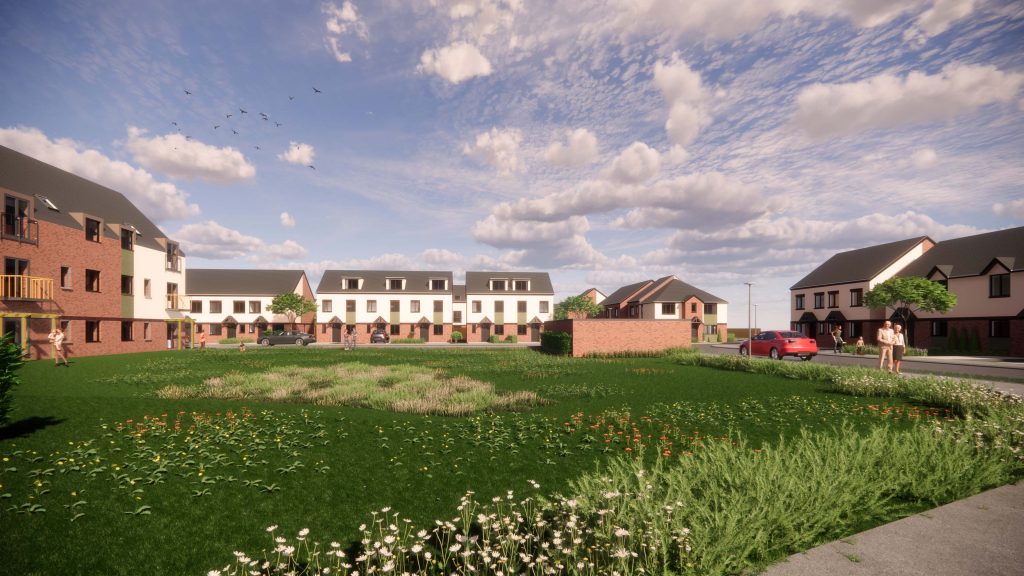 "In line with our brief from Karbon Homes, the properties have also been designed with a 'fabric first' approach which aims to maximise the energy performance of the components and materials that make up the building fabric itself, before considering the installation of heating systems and other building services to achieve ambitious energy efficiency levels. By this, we can reduce both the construction cost and the heating costs of the homes, improving energy efficiency and reducing carbon emissions and maintenance costs."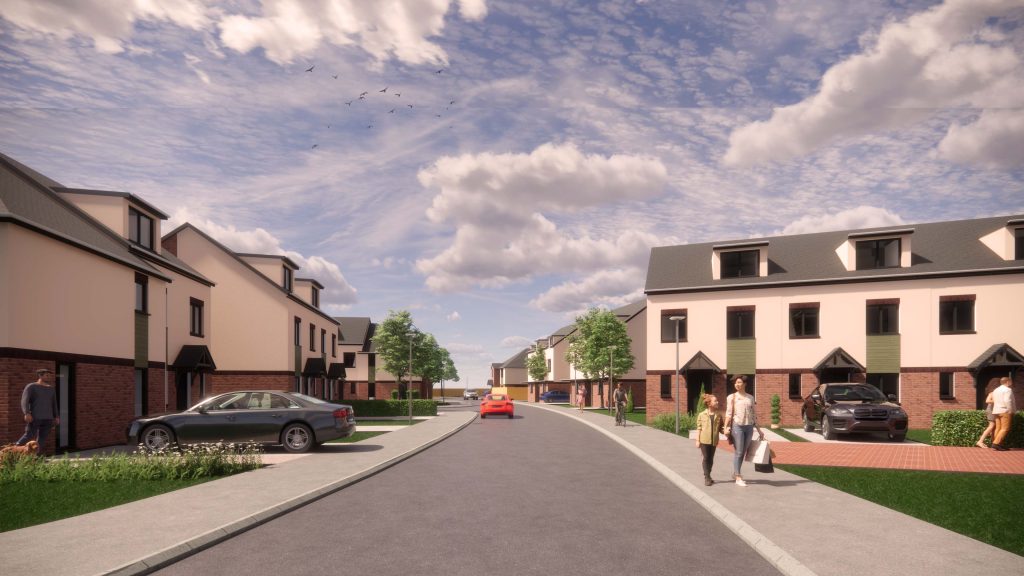 Both the bungalows and apartments for over 55 residents have also been designed to be not only fully accessible but also adaptable to changing lifetime requirements. The apartment building itself provides generous circulation spaces with ample passing places for wheelchair users. Windows at corridor ends avoid any sense of confinement, in line with current dementia care guidance, and helps wayfinding. In addition to each apartment's private outdoor balcony, a shared roof terrace is provided at the second floor, whilst the design also includes a shared communal lounge.