30 Apr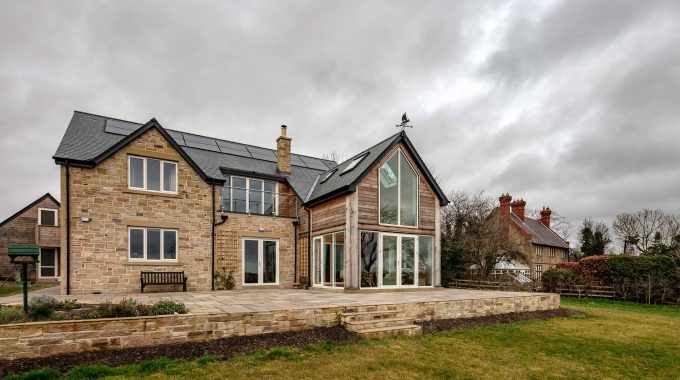 'FABRIC FIRST' APPROACH FOR LONGFRAMLINGTON ECO-HOME
Our clients, Anne & Brian Lowrie, have now moved into their new home of Moor Croft at Longframlington in Northumberland, marking the end of a successful project that has created a low-energy self-build ecohome which generates as much energy as it uses.
Our design maximises daylight and the superb views across the Northumberland countryside and is based on a timber frame with triple glazing to give a 'Fabric First' approach to energy efficiency. A high level of airtightness, complemented with a mechanical ventilation and heat recovery system gives fresh air throughout the home, and has helped it achieve an EPC rating of A.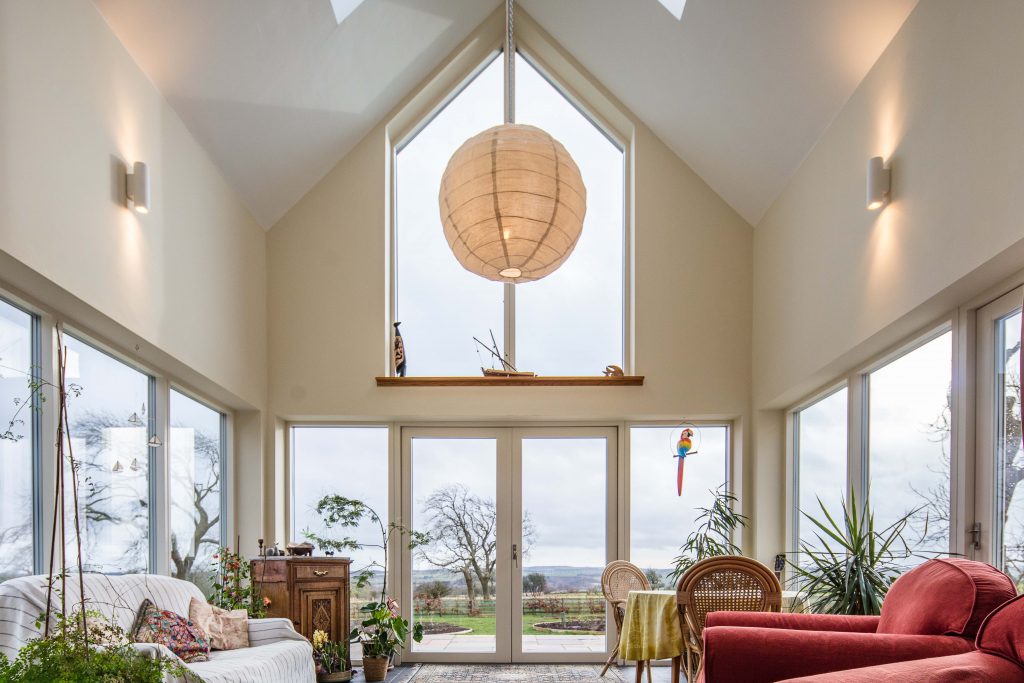 The home uses a range of low and zero carbon technologies to reduce its energy consumption. Primarily, the house is heated with a ground source heat pump which is powered by two large arrays of photovoltaic panels. These also provide hot water during the summer months using a solar diverter. The Lowries have now spent a full year in the house and report that it is very comfortable, easy to heat, and that they're generating more electricity than they're using.
In addition to the heat pump and the photovoltaic arrays, the home also features rainwater harvesting and has been designed to meet the requirements of a Lifetime Home. A ground floor study has been designed for conversion to a bedroom with a knock out panel to the adjacent bathroom. The main entrance door has a characterful oak framed porch providing generous shelter to the level access doorway whilst the circulation areas are spacious and the stairs have a comfortable pitch with a long landing at mid-height.
Anne and Brian Lowrie commented, "Having brought up a large family in an old country vicarage we wanted to downsize to a less labour-intensive house with fewer, but not smaller rooms and a big kitchen for family meals. We worked closely with JDDK throughout the process from design to completion. Adam (Vaughan) was always knowledgeable and helpful and responded quickly whenever we had problems. We are now enjoying our new, warm, light, environmentally friendly and easily-run home."