14 Apr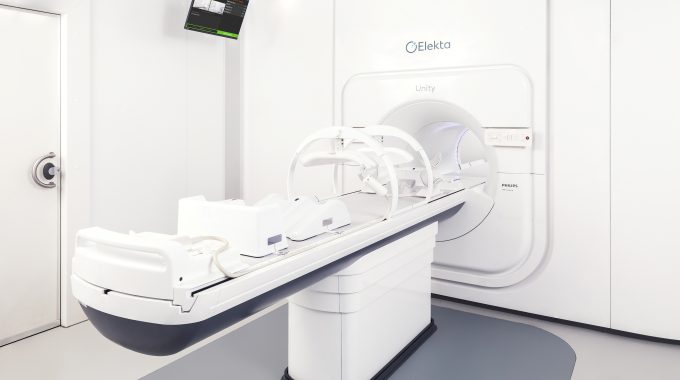 EUROPEAN PROJECTS WITH ELEKTA
Following on from their work with the Rutherford Cancer Centes and the creation of the DFJ Designs partnership with Desco and Fairhurst Consulting Engineers, Newcastle-based JDDK Architects are now also working in partnership with Elekta, who design and manufacture the revolutionary Unity MR-linac system equipment amongst other state-of-the-art medical technology.
Founded in 1972 by the Swedish neurosurgeon and inventor of radiosurgery. Professor Lars Leksell, Elekta AB has now grown into a global leader in the development of MRI scanning, radio therapy and proton beam therapy equipment, employing some 4,000 people globally providing radiotherapy solutions for cancer care and brain disorders.
JDDK's work with Elekta so far is the provision of drawing services for three European projects where they have provided a site layout into which they fit in a solution for the heavily shielded Elekta Unity equipment – a magnetic resonance radiation therapy (MR/RT) system which combines a high-filed MRI scanner with a best-in-class linear accelerator to enable personalised radiation therapy.
Their ongoing work for PPI combines the practice's design ideas for health environments with the technical expertise to design and construct heavily serviced and precisely engineered centres at the very cutting edge of medical technology..
In conjunction with Fairhurst Engineers, JDDK are also assisting Elekta in updating their latest Site Planning Guide for their state of the art MR Linac equipment. This will create more construction-friendly information into a BIM/Revit format allowing the end user to navigate an interactive 3D model which can be read in conjunction with the simplified 2D drawings as well as being directly hyperlinked to the text of the main document. The architects are using their experience of dealing with the construction requirements of Elekta's MR Linac at the Rutherford Cancer Centre in Liverpool in order to make these improvements.
Elekta are constantly looking for ways to improve their support to customers and their main goal is to design, install and deliver treatment facilities quicker to enable the fight against cancer to continue globally. Elekta will also have some exciting ways of offering this information to their customers coming very soon and across all product lines in the near future.
JDDK Director, Kevin Turnbull, commented, "We're delighted to be partnering with Elekta and Fairhurst Engineers to assist their clients in the design of new medical facilities using their innovative equipment. The first of the projects is in Belgium with another two European centres already being discussed."