01 Oct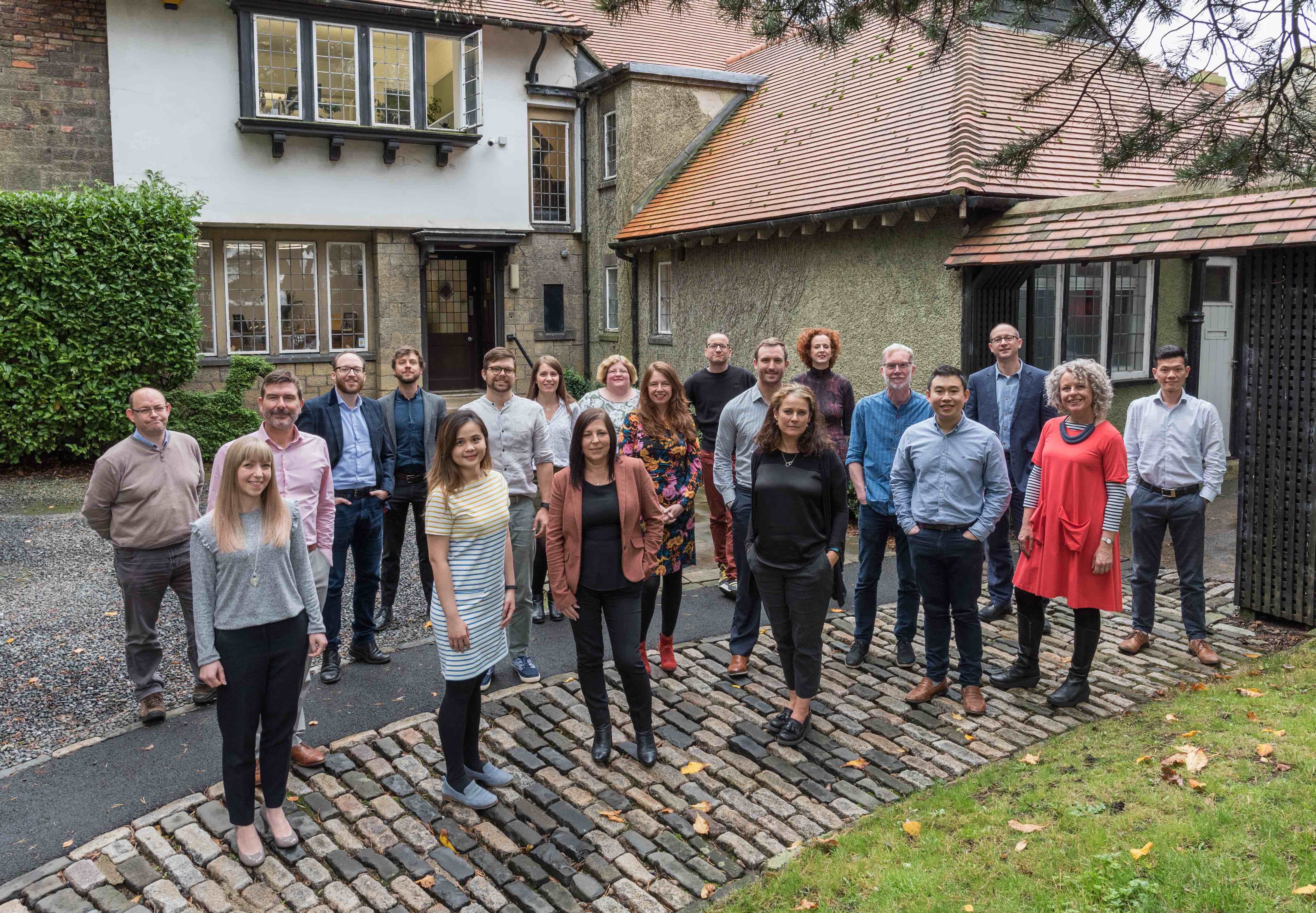 EMPLOYEE OWNERSHIP SECURES A BRIGHT FUTURE FOR JDDK
Employees of Newcastle-based JDDK Architects are now owners of the multi award-winning practice following a 100% share transfer to an Employee Ownership Trust (EOT).
EOT's were introduced in the UK in 2014 after a government review identified that employee-owned companies were often more resilient and sustainable. John Lewis is probably the most well-known employee-owned company where the EOT model provides for each employee to be a part-owner of the business.
At JDDK Architects the practice is still run by the current management team, whilst the company is owned by the EOT with its trustees making decisions which are in the best interests of the employees who are the beneficiaries of the trust.
Nicky Watson, JDDK Director, commented, "Like many forward-looking organisations, we are aware of the challenges of not only increasing employee engagement but also opportunities for succession and have taken advice from many sources, including our accountants, Haines Watts, who have helped set up the EOT alongside our solicitors, Muckle LLP."
"As a very close-knit, collaborative team of creative people, this felt a natural progression for us and continues in the spirit of equality and professional innovation which is already embedded in our practice. The EOT splits ownership from management which removes potential barriers to succession, ensures retention of our business ethos and values, increases the influence employees can have on the business and creates opportunities for greater reward for their skills and efforts."
"Importantly, to our clients, contractors and fellow consultants, it will be very much business as usual, dealing with the same individuals and teams as before and we've actually received a very positive reaction from those we have informed."
Jonathan Scott, Tax Partner at Haines Watts, added, "The move to an employee ownership trust is a really exciting next step for JDDK. Our tax team and the directors at JDDK reviewed various options regarding the future structure of the firm, and as a people focused business the evolution to an EOT seemed like the natural next step. We're all very much looking forward to seeing what the future holds for everyone at JDDK and will continue to support them on their journey."
Established in 1987, JDDK Architects are an award-winning practice with a significant heritage of delivering highly successful, high quality development projects across a variety of sectors, with wide ranging aspirations and wide-ranging budgets. Possibly best known for their work in the housing and health sectors, particularly hospices such as St Oswald's in Newcastle and projects for Marie Curie and Sue Ryder Care nationwide, the practice has also been responsible for high-profile visitor centres such as The Sill in Northumberland and the Sherwood Forest Visitor Centre. The practice was also one of the first organisations to set up an official four day working week in September 2021.