19 Nov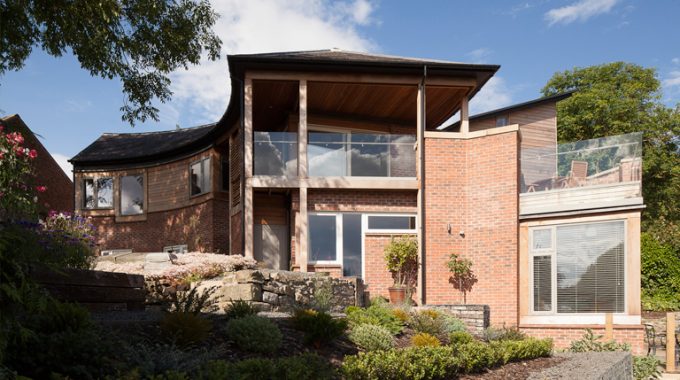 Durham Environment Awards for JDDK
Hot on the heels of their success at the Building Better Healthcare Awards earlier this month, Newcastle-based architects, Jane Darbyshire & David Kendall (JDDK) Ltd, are celebrating the success of two of their projects at the County Durham  Environment Awards held in Durham on Thursday night.
The annual awards, now in their 25th year, are organised by the County Durham Environment Partnership to recognise great design, environmental achievement and community spirit. Judges selected 53 projects or individuals to be honoured with three projects being judged 'outstanding' – the first time this has happened.
JDDK's schemes The Witham and Bell Vue House both received awards whilst the £3.2m restoration of the Grade II listed Witham Hall, in Barnard Castle, was also judged as outstanding.
The Witham and Library Development Project, managed by Barnard Castle Vision, Durham County Council and The Witham Hall Ltd, has seen the refurbishment of the Grade II listed Witham Testimonial Hall. Originally constructed in 1846 as a memorial to local philanthropist, landowner and geologist, Henry Witham, the Hall and the adjacent Testimonial Building and Music Hall have been completely refurbished with new studio units created along Hall Street to form a thriving new artistic quarter for budding local artists.
The landmark arts complex which now provides a new cultural, community and commercial hub in the centre of Barnard Castle with event space, studios, offices and meeting rooms was designed to spearhead the regeneration of the town centre and has also recently won the Royal Town Planning Institute (RTPI) North East award for Planning Excellence.
Belle Vue House is a modern five bedroom family home in the heart of Durham City, which replaced an existing bungalow and garages and which is clearly contemporary in design but sits comfortably within the traditional setting.
The house is a curved shaped detached building set over a complex of five different levels stepping down the slope of the site. The curve is a direct response to the owners' wish to retain a mature tree on the site whilst it is the distant views of Durham City and the Cathedral that have influenced much of the layout of the internal rooms.  Living accommodation is located on the upper floor and includes a large external terrace to make the most of the aspect from this level.
JDDK Director, Kevin Turnbull, commented, "Whilst the two schemes are very different in design and scale, we are delighted that the commitment of the client, design team and the contractor throughout the process has been recognised by County Durham, especially on the award's 25th anniversary."
Councillor Neil Foster, Durham County Council's Cabinet member for economic regeneration, said "In the 25th anniversary of these Environment Awards, there were a number of superb entries for the built environment and it is excellent news that the exceptional quality of both of these designs has been recognised by the judging panel.
"In particular, I am delighted that the restoration of the Witham Hall received the outstanding achievement award. The project design team should be congratulated for their work on the restoration project. The restored Witham Hall has delivered a new artistic, cultural, commercial and community heart for Barnard Castle which will bring enormous and continuing economic benefits to the town, the local community and visitors."