23 Oct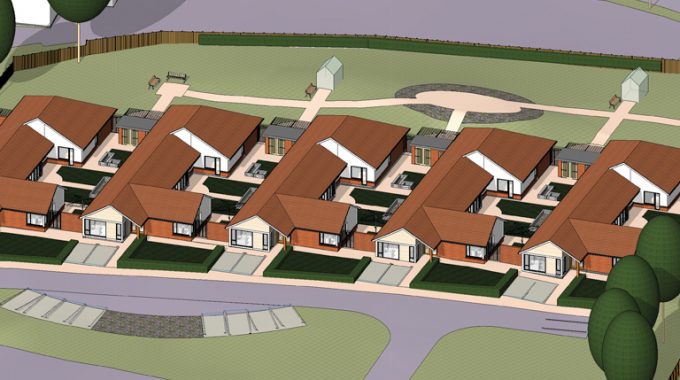 Designing for Dementia
Newcastle based architects, Jane Darbyshire and David Kendall (JDDK) Ltd, will be attending the International Dementia Conference in Birmingham in early November to present their designs for a new model of housing scheme developed specifically for dementia sufferers.
In collaboration with the Newcastle-based Dementia Care charity, JDDK have adopted a new approach to designing homes for people living with dementia as Director and Project Architect, Mura Mullan, explains, "The designs we have been working on with a number of RSL's (Registered Social Landlords) have been produced with Dementia Care to try to develop a new housing model for tenants with dementia – a condition which is unfortunately affecting an increasing proportion of the population."
"We began by understanding how the role of design is crucial to the gradual loss of capability that dementia causes and have developed an approach that avoids the larger scale care home model by providing a cluster of small domestic scale bungalows that work together creating intimate indoor and outdoor spaces that encourage people to choose their preferred environment."
"The fundamental aim of the design is to empower tenants by maximising choice and encouraging opportunities for social interaction, and by intrinsically linking the bungalows to the landscape, we create a series of visual prompts that help the tenants better understand (and respond to) their environment."
This theoretical scheme proposes five bungalows, each providing accommodation for five tenants with all rooms large enough to fully comply with the wheelchair design guide to accommodate potential changing needs, ensuring residents have the peace of mind knowing they will not have to move. The design clearly defines public areas to the front of the bungalow from the private individual rooms with en-suite facilities to the rear, arranged off an extensively glazed linear corridor which overlooks the communal gardens.
Just as much thought has gone into the external areas with enclosed central courtyards, raised planting beds to allow tenants in wheelchair or with reduced mobility to be involved in garden activities, allotment areas, a greenhouse and wildflower gardens.
Mura Mullan continued, "As a practice, we've worked with several groups to design homes suitable for their special needs and were delighted to be invited down to the Dementia Conference to present our designs as a new model for housing for people living with dementia. We're currently also working with several RSL's to identify suitable locations for schemes like this."
Carol Brown, Head of Best Practice at Dementia Care, added, "People in our care are supported to remain independent for as long as possible. In this way, we can help people to retain the ability to dress, wash, cook, do housework, remain mobile and socially interact which helps to slow down the progress of their dementia and enables a more fulfilling life."
"JDDK have been an excellent team to work with. They have listened to what we have requested in relation to the needs of people with dementia and then designed residential accommodation that goes beyond what we first imagined. We really look forward to giving people with dementia the opportunity to live in a supportive environment and seeing the benefits and opportunities the design will give."