22 Jan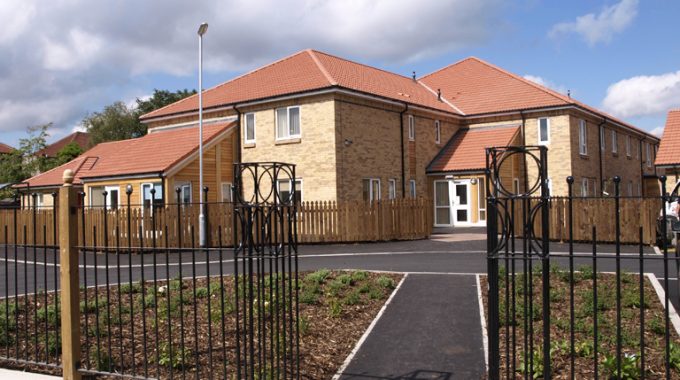 Design Award for Station Court
Your Homes Newcastle's Station Court development off the Fossway in Walker has won a prestigious Lord Mayor's Design Award 2011 in the Housing category.
Designed by the Newcastle-based practice of Jane Darbyshire & David Kendall (JDDK) Ltd and constructed by Frank Haslam Milan (FHM), the £1.8m development provides dedicated supported housing for people with learning disabilities who have low level support needs.  It has been constructed on the site of a former Fire Station, itself built on the site of a section of Hadrian's Wall, part of which was uncovered during the construction phase and is reflected in a paving feature to the front of the development.
The scheme is also part of a framework agreement between FHM and JDDK working for Your Homes Newcastle, which has involved three schemes for vulnerable adult tenants at Jubilee Court in Fawdon, Napier Street in Shieldfield which completes early next year, and the Station Court development.
The scheme, which is managed by Your Homes Newcastle, consists of 12 apartments and five bungalows designed as a 'Concierge Plus' development which allows people with learning disabilities to live independently in the community but with the added security of an on-site concierge to deal with everyday issues and a little emotional support if needed.
Project architect, Adam Vaughan, commented, "The scheme offers luxurious modern accommodation and features two 'secure' shared courtyards to each side of the apartments with the limited parking required by the scheme located in a landscaped area to the front of the site. This arrangement means that the circulation around the buildings becomes entirely pedestrianised."
"With some building residents being wheelchair users, the accessibility or rather 'usability' of movement routes around the building has been designed to be compatible with their needs. All entrances into the scheme therefore have level thresholds and wide doors with the main entrance having power assisted doors so that wheelchair users can negotiate it easily. Of the units provided, ten are designed to meet the requirements of the Wheelchair Design Guide and the remaining seven units meet Lifetime Homes standard."
John Lee, chief executive at YHN, added, "The scheme has been fully occupied since it opened last summer and feedback from tenants has been excellent.  Many of them had been living in inappropriate and expensive accommodation which hampered their ability to live independently. We're delighted to have won this award as it recognises the impact that Station Court has had on the lives of the tenants that have moved there."
Mark Connor, Operations Manager at FHM North East, said: "We are very proud to have developed Station Court on behalf of Your Homes Newcastle, providing excellent new homes for vulnerable people in the City."
"There is a need to provide dedicated supported housing for adults who have low level support needs and we are pleased that this scheme is meeting their requirements and aspirations."