13 Nov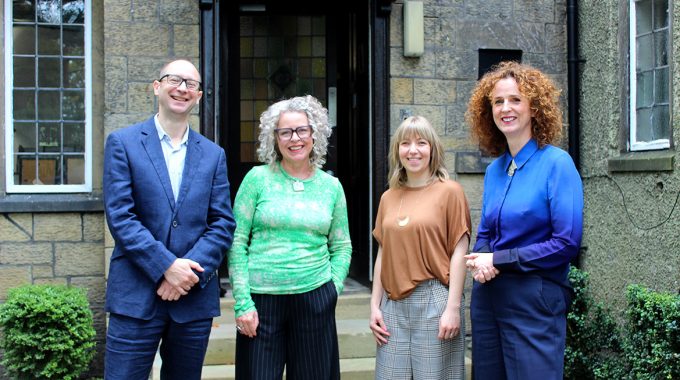 Clair Sanders joins JDDK management team
We're delighted to announce that Clair Sanders is our new Director, and will join Nicky Watson, Mura Mullan and Adam Vaughan on our management team.  
Clair has been part of our team for the last 17 years, so this felt like the next natural step on her journey at JDDK. Clair will bring extensive cross-sector experience to her new role, following years of working with businesses and organisations on projects across healthcare, leisure, education and commercial industries.  
Having taken a leading role on several housing schemes for both the public and private sector, Clair will continue to be one of our lead architects in this area of work as she transitions into her new role as a Director.  
Clair's appointment comes as our friend and colleague Kevin Turnbull announces his plans to retire in December following an incredible 31 years at JDDK.  
Commenting on her promotion, Clair said: "I'm delighted to have been appointed as a Director and having been with the business for such a long time, it means a lot to now have the chance to influence our future. I joined the practice as a graduate and the team has played an instrumental role in shaping my career. I'm looking forward to doing the same for the young talent we have coming into the business, and ultimately giving something back to the industry." 
Kevin added: "Making this announcement has prompted me to reflect on my career at JDDK and I'm proud to have played a part in taking the business to where it is today. Especially some of our collective achievements in more recent years, in particular leading the transfer of JDDK to an Employee-Owned Trust alongside my fellow Directors. It really is a special place to work and I feel very lucky to have been part of such a supportive and talented team, who have and continue to deliver exceptional development projects that impact peoples' lives and leave a lasting legacy. I wish the team the best of luck for the future."  
Huge congratulations to Clair, and a heartfelt thanks to Kevin for everything over the last three decades.