06 Jun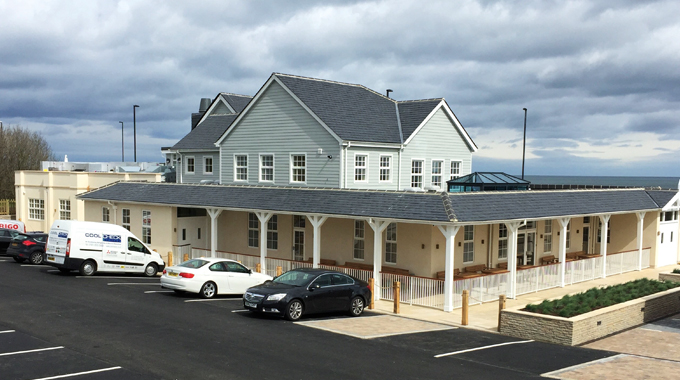 Briar Dene Brings New England to Whitley Bay
Sir John Fitzgerald's £1.6m conversion and refurbishment of the Briar Dene public house in Whitely Bay opened in time for the Spring Bank Holiday and looks set to bring a fresh offering to the North East family restaurant sector.
Enjoying a superb sea-facing location on the Links, the pub had closed in early 2015 for an intended refurbishment but was then severely damaged by fire in August 2015 in a set back that only delayed the project rather than end it due to the commitment and determination of the Sir John Fitzgerald team.
Designed by Newcastle-based architectural practice, JDDK Architects, the scheme has involved the total internal refurbishment of the Briar Dene into a family restaurant and pub with a Fish Bar for take-away meals to the rear. Extensions dating from the 1950's and 1960's have been demolished to restore the pub to its original form but with the installation of state-of-the-art catering facilities and a new plant room. A new manager's apartment and storage areas are located on the first floor.
Externally, a hard landscaped SW facing beer garden and veranda gives even more room to customers whilst a timber effect to the first floor has recreated the clapboard style of New England seaside properties.
JDDK Project Architect, Stuart Franklin, said, "There's been a public house on the site for around 100 years so it's great to ensure this will continue in the future, albeit in a modern format that reflects the importance of family oriented restaurants. The 'New England' look will also create a really interesting addition to the coastline whilst the investment in plant and catering equipment will ensure the Briar Dene will be ahead of any regulations for many years to come."
Sir John Fitzgerald currently operate 15 establishments within the North East region and their latest investment in this family restaurant with an unique Fish Bar has already created over 30 jobs.