09 Dec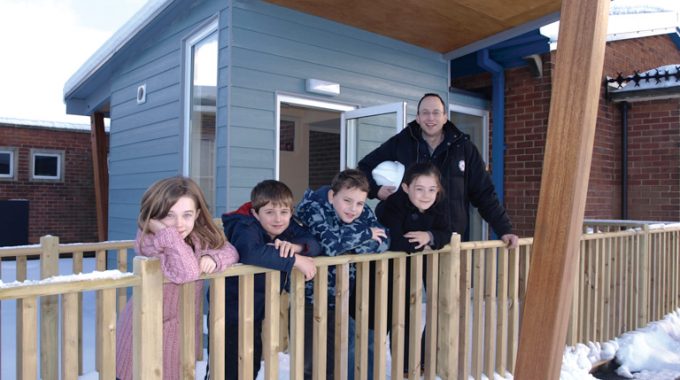 Architects Ensure a Little Goes a Long Way, December 2010
With the current pressure on public spending, the City of Newcastle is working closely with award-winning Newcastle-based architects, Jane Darbyshire & David Kendall (JDDK) Ltd, to ensure the maximum value is achieved from a central Government fund for the improvement to pre-school settings.
The Quality Access and Inclusion for Young Children Capital, part of the Sure Start Grant, is intended for projects  which improve the nature of and accessibility to outdoor learning spaces for pre-school children. Successful bids had to demonstrate improved outcomes for children through the provision of outdoor learning environments, a new requirement groups must meet in order to satisfy Ofsted.
With the funding ending in March 2011, JDDK currently have 16 such projects on site or due on site, ranging in value from under £20,000 to over £100,000. Whilst each project is different due to the different circumstances of individual group's facilities, a common factor is the requirement that each should deliver exceptional value for money in the delivery of a child-friendly learning environment.
The schemes have been designed and managed by JDDK Architects, Helen Fairmaner and Stuart Franklin. Helen Fairmaner commented, "The projects have all differed with some involving the design and construction of steel frame canopies to allow access in all weathers with others involving quite extensive external works and retaining walls to create new play and learning areas. Most of the nursery groups meet in areas designed for adults so other projects have included the redesign of internal spaces to create improved environments for children."
"We've converted redundant and leftover external areas into useable
learning environments utilising a variety different surfaces, such as timber, grass, tarmac or artificial grass, sensory plants and even small water features to encourage children to learn through their five senses. With such environments, a small investment can make a huge difference."
One of the typical projects has been at St Cuthbert's Primary School in Kenton where JDDK have designed a new rear entrance to the playground to look like a traditional Summer House which doubles as a cloakroom and storage area for wet clothes and boots. Landscaping to the small playground has formed a whole new facility based around an existing tree which is already heavily used.
Nick Conway, Headteacher at St Cuthbert's Primary School commented, "The playgroup yard has been a superb project which has transformed an underused space into a fantastic facility – very well planned and superbly organised."
Malcolm Aitchison, Project Manager at Newcastle City Council, commented, "JDDK have demonstrated their versatility and commitment to high quality service in delivering design services on a large number of varied and challenging projects within this programme."