14 Feb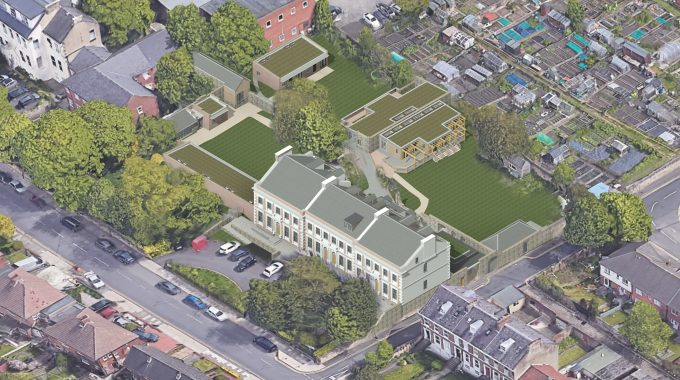 £3.2m REFURBISHMENT FOR LISTED HOMELESS PEOPLE HOSTEL
A detailed investigation into the history of one of Newcastle's listed buildings has helped Newcastle-based JDDK Architects receive Planning Permission on behalf Changing Lives, the national charity dedicated to supporting people experiencing exclusion and disadvantage, for the refurbishment of their largest accommodation project.
Elliott House, on Bentwick Terrace just off Newcastle's Westgate Road, was originally built in 1855 as four substantial Victorian terrace houses in what was at the time one of the most prestigious areas of the town. Run by Changing Lives national charity, the building currently provides safe hostel accommodation for 52 men who are experiencing homelessness, primarily in single bedrooms with either integral washbasins or en-suite facilities, with shared catering and living facilities.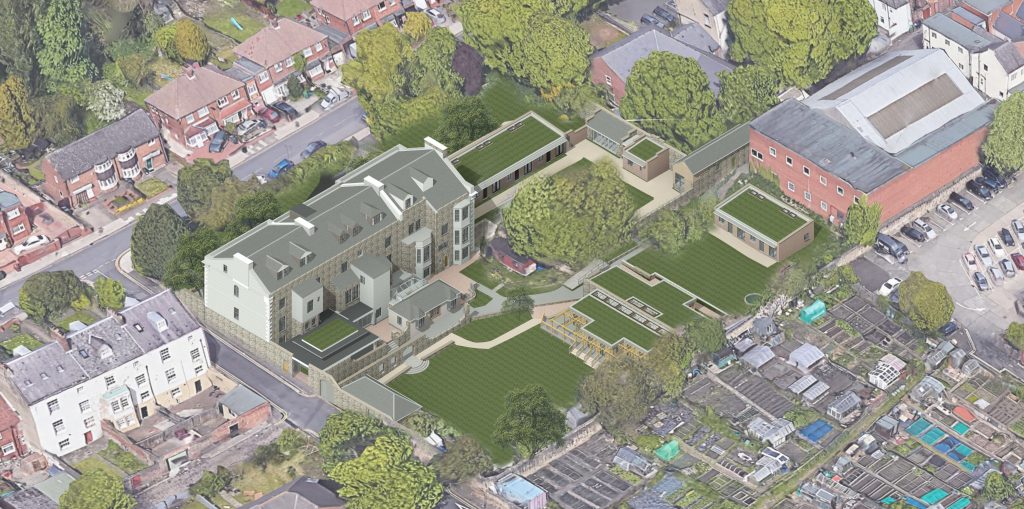 Current best practice, however, is recommending apartment-type accommodation. Having worked for the charity at Elliott House for over 20 years since the original extension in 1999, offices and self-build garden structure in 2008 and further alteration work / extension in 2010, JDDK were appointed in 2018 to assist the charity with the refurbishment and reconfiguration of the facility to provide 36 one bedroom self-contained units, to accommodate single residents but some of the larger units accommodating couples, together with support office accommodation. The new apartments will feature open plan kitchen/lounge spaces together with bedrooms and separate bathroom facilities.
JDDK Project Architect, Samantha Dixon, listed on the RIBA Conservation register, explained the project, "Changing Lives now provides different facilities for people with different needs and whilst Elliott House was previously a very successful Direct Access facility, new thinking is that it should concentrate solely on providing referred homeless accommodation, with facilities for people with additional needs provided elsewhere by the same charity. As such, it's also now recognised that apartment-type accommodation achieves the best results in successfully integrating people who have experienced homelessness back into communities so our brief was to reconfigure the building internally and look at external possibilities within the grounds, crucially aware that this was a Grade II listed building of architectural importance."
Whilst the original building's plans were not available, Samantha's research into City archives revealed various early Building Control applications which gave an indication of the original internal layout and position of external outbuildings so that pre-application discussions with planning officials could be based on the desire to configure the building as closely to the original layout as possible and restore original features including ornate ceilings and room proportions wherever possible.
JDDK's proposals, which have just been granted planning permission, were therefore based on an historical understanding and are designed for the betterment of the listed building. Three new build single storey units are to be sensitively located in the walled gardens alongside the reconfiguration of the existing garden structures. Internally, each floor is treated according to the best solution to provide apartment accommodation within the constraints of the historic fabric.
Externally, there will be no alterations to the historic building's east, south and west elevations, although one of the entrances on the west elevation, which is currently blocked up internally will be restored to full use. The new single storey structures within the walled garden are designed as gardens structures in red brick with flat sedum roofs to continue the garden theme as well as providing sustainable structures, adding to the biodiversity of the site. Landscaping within the garden will include pathways to create three linking landscaped courtyards set within walled gardens providing access and amenity space.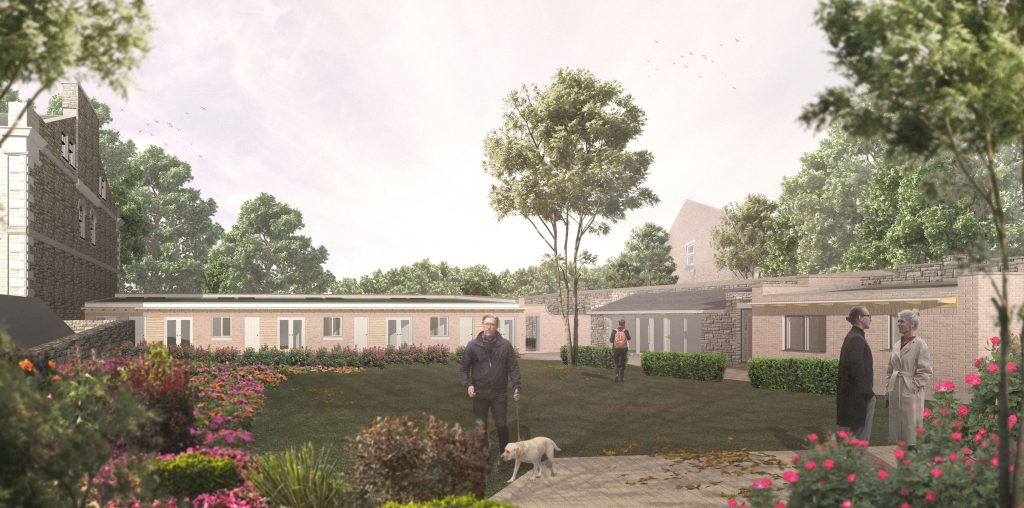 Alex Shirley, Director at Changing Lives added: "The redevelopment of Elliott House is the largest scheme we have undertaken at Changing Lives and it has been great to work with JDDK on this highly impactful project – not only for the people who will live there, but also Changing Lives and Newcastle. The new Elliott House will provide high quality homes to people who need them and in so doing will help them make positive steps for their future."